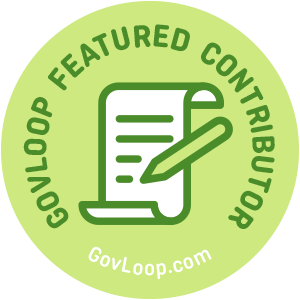 Situations of all kinds are sure to knock on our door daily. Situations can be defined as a set of circumstances in which we find ourselves. It is our state of affairs. Situations, positive and negative, occur in our personal and professional life – no one is immune to them. No one stands above experiencing situations.
Need an example? Recently, I traveled to New York City. My flight was delayed seven hours. I was not aware the weather was a concern in the city where my plane was coming from. In addition, a bird hit the plane. This further delayed my flight. But I kept my cool. When we encounter a situation, hopefully, it gives us the opportunity to learn from it, by creating our own opinions and experiences and subsequently growing as a person. Perhaps we can say, "Been there done that" when the situation has passed.
Situations come in all forms, from big to small:
Plane delayed
Place on hold for an extended period
Overcharged cell phone bill
An active shooter
Your child's teacher wants to meet with you
Your millennial child takes the entire day to answer your text
Divorce or death
But what about the kind of situations we encounter in our workplace?
Competing with your co-workers
Favoritism and nepotism
You consider your boss a bully
Your coworker has an attitude
Your supervisor always ignores your concerns
Having to address your task failures
A petty conflict with a co-worker
An unconscious bias: a social stereotype about certain groups of people that individuals form outside their conscious awareness.
Situations can be handled with better awareness. In fact, awareness is crucial to workplace success. It may rank higher than success itself. Awareness is our ability to directly know and perceive, to feel, or to be cognizant of events that are taking place around us.
So, what does awareness look like to us? It varies, of course, but individuals who possess emotional intelligence – the capacity to be aware of, express one's emotions, and to handle interpersonal relationships sensibly and empathetically — have good awareness.
Aware individuals with some level of emotional intelligence are sure to do these things:
Awareness
Be aware of who we are in the workplace
Take charge of your career
Transform into a leader
Consider waiting at least 24 hours before responding to an email that may have upset us
Create an action plan to address project failures
Contribute to your organization
Engage in a crucial conversation (crucial conversations should be had when opinions differ, emotions are involved, or the stakes are high). A crucial conversation is needed when there is a conflict with our supervisor or coworker
Consider avoiding "I feel." I attended a training years ago which taught the learners to dodge using "I feel" in the workplace. Feel is said to be an emotion. Begin to start using "I believe"
Are mindful of how we treat our coworkers. They remember how we treat them. They can, and will, recall their treatment to others.
If you desire to expand your awareness, grow it by constantly applying discernment. You are sure to grow professionally — and eventually better with situations as they arise, no matter what they are.
June Cox is a GovLoop Featured Contributor. She is a Human Resource Specialist, Human Resource Development (HRD) with a federal agency. She has a masters degree in education and provides employee training and development to federal employees. June is a certified workforce development professional and a member of the National Association of Workforce Development (NAWDP). She has trained and developed hundreds of employees. She values investing in others. You can read her posts here.