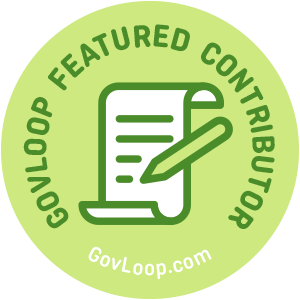 Making courses count during college transfer is essential to student success and college affordability. This is especially true for students who enroll in dual credit and students that transfer from one higher education institution to another. Without careful planning, students who transfer waste time and money by having to take extra semester credit hours. This is true in Texas and across the United States.
The cost of excess hours
Referred to as excess hours, these are semester credit hours taken beyond the minimum for a degree. Excess hours related to inefficient transfer cost Texas college students and their parents or guardians an estimated $44.5 million in tuition and fees. Inefficient transfer costs Texas taxpayers an estimated $14.7 million in college funding, for a combined cost of $59.2 million each year.
Taking just three unnecessary courses that do not apply toward a college transfer student's major and being required to take three additional courses to replace them at the university will:
cost an average of $3,350 per student, and
possibly require an additional semester to complete the degree.
A national study revealed that the greater the excess hours, the lower the chances are that the student will complete the desired bachelor's degree.
Seeking solutions for successful transfer
Successful transfer has alluded Texas and other states for too long. Texas has 37 public universities and 50 public community colleges, making individual articulation agreements for each major inefficient and administratively burdensome.
The Texas Field of Study (FOS) initiative is the only statewide tool that guarantees – with no exceptions — that courses will transfer and count toward a major.
FOS were first authorized in the late 1990s. FOS was reaffirmed by the Texas Legislature in 2015 and funded with $375,000 in 2018-19.
Fields of Study
The initiative is directed by faculty and managed by the Texas Higher Education Coordinating Board, making FOS is a powerful tool to fix the excess hours/transfer problem.
FOS brings faculty together from public two- and four-year institutions to discuss what students need to master in their lower division courses to be successful in their upper division courses.
The alignment of curriculum between the lower and upper divisions leads to  seamless transfer.
Currently in Texas there are defined FOS for 30 majors, including 20 of the most popular majors among transfer students at the state's public higher education institutions.
Each FOS is a set of courses, determined by a team of 24 faculty members with equal representation from public community colleges and universities, that fulfill freshman and sophomore requirements for a specific major.
Advisory committees periodically revisit each approved FOS to ensure it is updated and continues to be aligned with student interest and academic and industry needs.
Programs of Study
In addition to the FOS initiative, the Texas Legislature authorized and provided funding to the Coordinating Board to develop a Program of Study (POS) initiative to improve student pathways from career and technical education (CTE) to the workforce. The POS process will improve transferability and applicability of courses as students move from high school to college and from one college to another.
The FOS and POS initiatives support the goals of 60x30TX by promoting cost-effective pathways to a degree. For improved college transfer and affordability, Texas must build on these initiatives through:
the continued support of state legislators;
making students and parents aware of the benefits of the ongoing initiatives; and,
encouraging all public higher education institutions to fully embrace these student-focused initiatives.
Conclusion
Together, we can improve transfer pathways and make courses count. Therefore, we need to guarantee predictability for students, no matter which public institution they decide to transfer to achieve a degree.
Kelly Carper Polden is a GovLoop Featured Contributor. She is the assistant director of external relations, responsible for state agency communications and media relations, for the Texas Higher Education Coordinating Board. She has more than 25 years of experience as an award-winning, strategic communication professional with extensive experience in media and public relations, C-suite communications, global events management, brand/corporate image management, and strategic and crisis communication management. You can read her posts here.