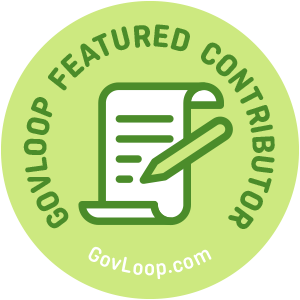 Who provides you guidance or support when you need it?
According to Forbes, 76% of professionals think that mentors are important, but only 37% have one.
Until last month, I was one of the 76% who thought mentorship is important but didn't have a mentor. When you are an introvert, and your organization doesn't have a formal program, it's hard to ask for a mentor.
To be clear, my department does provide mentorship when a new hire joins, but once they have learned their responsibilities, there is no further requirement to continue the relationship.
Additionally, no formal training is provided to the would-be mentors, so beyond sharing what they know about the business, they are working blindly.
I've observed in my informal organizations – Toastmasters and my Writers Guild – that having others to share ideas and provide support is helpful in strengthening what you know and your capabilities.
In Toastmasters, you are encouraged to have a one on one relationship with a mentor.
Additionally, your whole club acts as a mentor in the sense that they share the knowledge of the tribe to help you become a better speaker and leader. At my Writers Guild, the mentor relationship is also tribe-like. As a result, the introvert only needs to be present to get support.
About a month ago, I had two online classes taught by a woman I had met in the office a little over a year ago. She was always friendly, the type of person who would not only say "good morning, but also "how are you," looking you in the eye when she said it. It gave the impression that she really was interested in you.
She had the perfect background to be my mentor. She had been a professional mentor and instructional coach for teachers, according to the biography that was published in our department newsletter.
While having a professional mentor is great, just having someone that you feel comfortable with and with whom you can discuss ideas is also helpful. A mentor can help you to discover facets of yourself that you may not be aware of. They can help you to improve your approach to a difficult situation. They may be able to provide you assistance with a resume or an anticipated job interview.
The other side of the story is that you can gain experience by being a mentor. Listening to perspectives offered by someone else can help to broaden your views. Helping someone to address their needs may open your eyes to your own needs. You may also find that you feel good about yourself when you assist your mentee in strengthening their position and comfort.
There are numerous types of mentoring programs specific to the needs of children, small business owners, new parents, and more. Explore the internet for opportunities that interest you.
While I think that all businesses should provide a formal mentor training program for their employees, don't wait for the opportunity to find someone to be your mentor. A mentor can help you become the person that you want to be.
Roxy Merizalde works for Texas Workforce Commission as a Training Specialist. Pre-COVID-19, she traveled throughout Texas teaching staff The Workforce Information System of Texas (TWIST). Development activities include TWIST, WIT and SharePoint courses and online versions for TWIST.