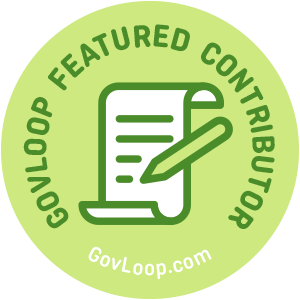 Each year, not too soon after the start of the fiscal year, municipalities embark on the budgetary process for the next one. The City of Boston spends over six months producing a yearly blueprint for how it will spend its funds to support operations as well as make capital investments. The capital budget represents an investment in long-term resources and is, therefore, an opportunity for strategic planning. This past year, in preparation for fiscal year 2019, the Office of Budget Management (OBM), with support from the Department of Innovation (DoIT), instituted a new process for reviewing technology-related capital budget requests.
Why?
Historically, IT departments have been synonymous with computer help desk services. However, as technology advances, expectations for public-sector digitization does too, and IT departments have expanded their portfolios to include digital, broadband and analytic services, among others. With the FY19 planning process, DoIT came a step closer toward greater fulfillment of the responsibility IT departments have to help all City departments integrate modern technologies into their business practices.
Prior to Boston's FY19 planning process, each department would submit their proposed capital budget to the Office of Budget Management with little discernment as to what in their proposal qualified as a capital technology funding request. This practice hindered efforts to make accurate budgetary allocations across departments and made it difficult for DoIT to collaborate with departments in developing their IT strategies for the coming year. To remedy this lost opportunity, OBM invited DoIT to play a bigger role in the FY19 process by helping ensure that the projects selected for funding were realistically budgeted and represented the most efficient use of an appropriation for technology.
What changed?
This past year, for the first time, departments were instructed to isolate their technology-specific investment requests and submit them for review by DoIT and their budget analysts ahead of the capital budget proposal deadline. Departments submitted a total of 65 requests via a form designed to facilitate evaluation of the need, the expected cost, the intended impact and the internal capacity for implementation of each proposal. Departments were prompted to:
Describe the nature of the problem they sought to address with an IT investment
Describe their preferred approach to solving the problem
Explain why a technology investment is necessary for this approach
Provide a timeline with clear implementation milestones and assigned personnel
Estimate the capital cost, ongoing operational costs and expected cost savings
Describe how the investment will impact the department's ability to carry out its mission and affect constituents
The review process began in the Office of Budget Management, with analysts evaluating proposals for their expected impact on revenue, constituents and policy goals. Twenty-seven projects out of the initial 65 advanced to DoIT for an investigation into whether the problem presented was best solved with a technology solution. Through a combination of business analysis and market research, DoIT Operations staff ranked all 27 proposals in order of priority.
Ultimately, with this input, OBM awarded $3 million for DoIT to spend on capital IT investments, which is now being used to fund 13 projects across various departments. Some of these projects include an automated fuel management system to better track BFD's fuel usage, incorporating upgrades to the City's Metrolist that advertises available affordable housing throughout the City and a Salesforce integration for the Boston Residents Jobs Policy ordinance. Projects that weren't provided funding were given thorough feedback that departments can use to better prepare for future budgetary cycles. Most importantly, by investing time and resources earlier on, OBM was better able to evaluate requests and prepare funded projects for success. We've decided to carry this practice forward and hope for continued success in FY20!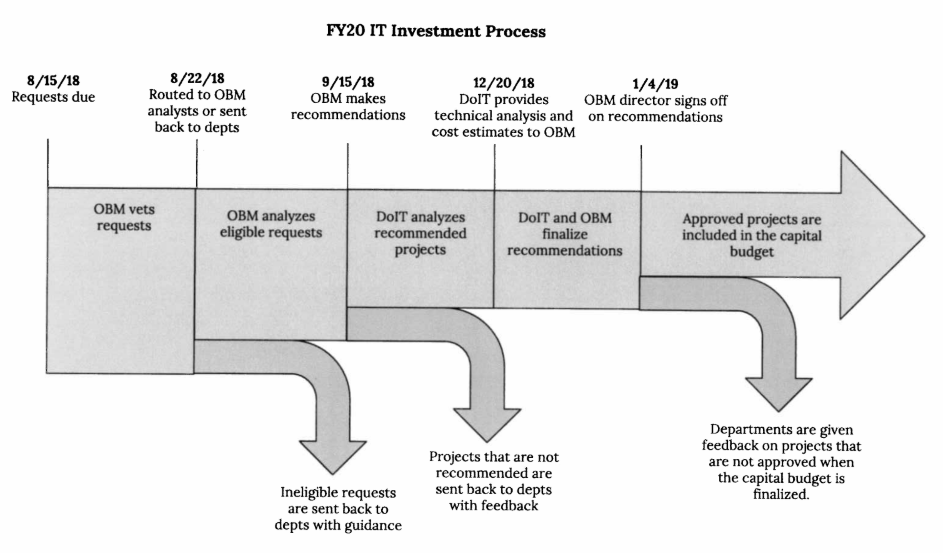 Susanna Ronalds-Hannon is part of the GovLoop Featured Contributor program, where we feature articles by government voices from all across the country (and world!). To see more Featured Contributor posts, click here.