When most people hear about workplace harassment, it's likely to be sexual harassment because that's traditionally been the most common and publicized form.
However, harassment is much broader than that of a purely sexual nature. In fact, harassment may take many forms of which not everyone is aware.
Under federal laws prohibiting employment discrimination, harassment can be based upon race, color, religion, age, disability, national origin and even genetic information — in addition to sex.
Complaints on the Rise
Harassment complaints by federal workers against their agencies have increased over the years, according to data from the U.S. Equal Employment Opportunity Commission (EEOC).
Further, federal sector complaint statistics may only represent the proverbial tip-of-the-iceberg. That's because many employees might be fearful of speaking out against harassment or reporting unlawful behavior via the EEO complaint process, which the EEOC is seeking to improve.
Some federal employees who are victimized by harassment may suffer in silence due to fear of retaliation by management and/or co-workers.
Meanwhile, the harasser may continue to violate the law unabated and target other employees if not initially stopped.
Key Elements of Anti-Harassment Policy
This week, the EEOC's Office of Federal Operations (OFO) issued the latest edition of its quarterly "Digest of EEO Law" which contains a special article, The Law of Harassment: Assisting Agencies in Developing Effective Anti-Harassment Policies.
"The article on harassment contains an overview of the applicable statutes as well as recent case law," says OFO Director Carlton M. Hadden. "It should provide helpful information to our stakeholders when they are drafting anti-harassment policies."
The article points out, for example, that "claims of non-sexual harassment have ranked first in claims filed under the federal sector EEO process since 1994."
"The percentage of federal sector complaints alleging non-sexual harassment has increased over the past 10 years."
Therefore, "Ensuring that federal agencies maintain effective internal policies and put in place procedures to deal with harassment is critical in furthering the government's role as a model employer" the EEOC explains.
So how should federal agencies formulate and incorporate strong anti-harassment policies into their broader efforts to prevent all forms of workplace discrimination?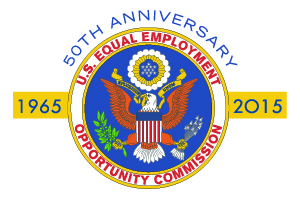 The EEOC lists the following six key elements to include in any effective anti-harassment policy:
A clear explanation of prohibited conduct;
Assurance that employees who make claims of harassment or provide information related to such claims will be protected against retaliation;
A clearly described complaint process that provides accessible avenues for complainants;
Assurance that the employer will protect the confidentiality of the individuals bringing harassment claims, to the extent possible;
A complaint process that provides a prompt, thorough, and impartial investigation; and
Assurance that the employer will take immediate and appropriate corrective action when it determines that harassment has occurred.
Proactive Prevention is Best Medicine

EEOC stresses that, "Agencies should ensure that their supervisors and managers receive periodic training so that they understand their responsibilities under the agencies' anti-harassment policy and complaint procedure."
Moreover, "Such training should explain the types of conduct that violate the agency's anti-harassment policy; the seriousness of the policy; the responsibilities of supervisors and managers when they learn of alleged harassment; and the prohibition against retaliation," says the EEOC
Further, "Agencies should also train employees about the anti-harassment policy and complaint procedures, and should educate employees about the types of conduct that constitute harassment under the anti-discrimination laws."
Executive management and leadership of federal agencies should be mindful that harassment results in lower employee performance and productivity, less employee engagement, decreased morale and job satisfaction, and increased absenteeism – all of which hinder mission-related strategic goals and results.
In essence, workplace harassment is like a cancer that will grow and spread if not quickly and appropriately addressed.
That's why proactive prevention is the best medicine to stop harassment before it starts – through effective policy implementation, clear communication, as well as training and education.
It's important to remember that all federal employees have statutory rights protecting them from harassment. Also, all federal agencies have EEO offices and counselors to handle workplace disputes.
And, last but not least, it's important to remember that no manager or supervisor is above the law – period!
David B. Grinberg is part of the GovLoop Featured Blogger program, where we feature blog posts by government voices from all across the country (and world!). To see more Featured Blogger posts, click here.