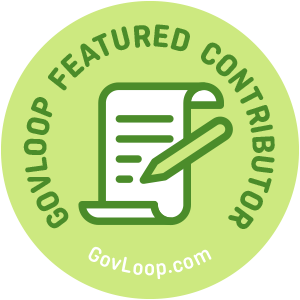 A performance improvement (PI) division helps governments understand how effective its strategy and operations are. Through regular reviews and monitoring, departments understand what is working well and what needs to be improved in their operations and service delivery. PI employees can use a combination of coaching, consulting and leading projects to help departments continually improve operations. Also, departments can increase employee skill sets and find new and innovative ways of operating.
Performance improvement, or continuous improvement, relies on evidence-based practices. Because problem-solving methods such as Lean and Six Sigma are used, it is easy to improve processes across departments for consistency. Many divisions have also added an analytics section. This helps to focus on data projects and visualizations to support management decision-making. No matter the structure of a performance improvement division, it can be a vital resource to improve government operations.
Here are three departments where PI divisions can live in government organizations.
Human Resources
Joining a performance improvement division with your human resources (HR) function can improve how your organization manages its employees. Improving HR processes can lead to better recruitment, faster onboarding and more efficient daily operations. PI lends a fresh look on traditional human resources processes by:
Developing employee skills and job profiles to support strategic priorities and vision.
Designing internal professional development tracks to support a continuous improvement culture.
Conducting regular evaluations of organizational design to adjust to operational needs.
Finding opportunities for human capital strategy, talent management and retention support.
Management and Budget
Offices with responsibilities of financial and budget management are full of opportunities for improvement. Using PI methods can help improve such areas as:
Designing and training analysts on program planning and evaluation standards for budget development.
Supporting and improving contract and vendor management processes and strategic purchasing.
Connecting strategy and budget metrics to help determine funding allocation.
Designing systems for complete risk management.
Innovation and Technology
A performance improvement division often uses data to monitor trends over time and to find root causes of problems. PI concepts can help innovation and technology divisions better integrate software solutions. Other opportunities include:
Ensuring the best process is used to better evaluate possible software solutions.
Supporting efforts to reduce siloed technology solutions across the organization that create inefficiencies.
Working together to deliver data analysis training and create a culture of data transparency.
Creating a data strategy for the organization that focuses on service delivery and the best technology solutions.
Performance improvement is essential to making sure your organization is as efficient as possible. Creating a culture around PI that includes training and support will improve service delivery and overall effectiveness. Also, the strategic alignment of a performance improvement division within an existing department can create a foundation for a long-lasting, positive impact.
Carmen Moreno-Rivera is a GovLoop Featured Contributor. She brings more than 15 years of engineering, operations and process improvement experience to her role as Chief of Performance Improvement for Louisville Metro Government. She leads the organization's strategic and resiliency planning efforts, performance management program, system design, and complex projects that focus on community impact and an efficient and effective government.