How can we bring Strategic Foresight into conversations on management priorities in the next presidential administration?  Why is this even worth discussing, especially given the urgent pressures of dealing with today's challenges?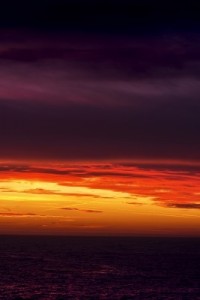 The interstate highway system was declared complete on October 14, 1992, after 35 years of construction.  Authorized in 1956 by President Dwight Eisenhower as a necessary component of national defense, the highway system transformed America's culture, economy, and environment.  Could these radical changes have been foreseen?  Where they all for the better?  Could better foresight have precluded the population shift from cities to suburbs, the decline of urban tax bases to fund schools, and the impact of an automobile culture on the environment?
The popular media's view of the next president's accomplishments will be measured after his or her first 100 days in office.  But presidents need to look far into the future to see the impact of their actions – oftentimes beyond their terms in office – as seen in the case of Eisenhower and the interstate system.  Presidents today face issues with far-ranging consequences in areas such as robotics, cognitive computing, genetic engineering, and many more.
National Academy of Public Administration Creates Study Panel. The Academy has created several panels of NAPA fellows and other experts to develop recommendations to inform the management agenda during  the upcoming presidential transition. The objective of the NAPA Panel on "Bringing Strategic Foresight to Bear in Policy Planning and Management" is to make a case for why this should be an important element in the next president's management agenda.  It is examining efforts in Strategic Foresight that have been effective within the federal government and in other sectors, and offer options, principles and policies that might be adopted by a new Administration.
The Strategic Foresight Panel is comprised of over a dozen NAPA fellows and invited experts from the field. In addition, the Panel has the generous support of several corporate partners.  Grant Thornton is providing staff support, Booz Allen Hamilton is organizing strategic foresight sessions to demonstrate their value, and Toffler Associates has offered to draft case studies of where the use of strategic foresight in recent years has contributed to better decision making in federal agencies, as well as undertake a survey of where foresight is currently being practiced in major departments and agencies.
Progress to Date.  The Panel has developed an understanding of the state of the art in the federal foresight community today and found wide variations in approaches as well as in levels of maturity. It plans to develop a summary paper with recommendations by early May.  This will be supplemented with insights from panel members via the Transition 2016 blog, the case studies prepared by Toffler Associates, as well as its survey results of the status of foresight capabilities in major federal departments and agencies.  Following is a list of blog posts to date:
Past Is Prologue?  Part II of the Historical Context of Strategic Foresight in the Federal Government, by Kenneth Hunter (to come)
In addition to written recommendations, the Panel sees importance in demonstrating and promoting the value of the use of foresight techniques. This will be primarily done via a series of four in-person table-top exercises on selected topics to demonstrate how foresight scenarios are developed, and their potential value to decision makers.
These exercises will be jointly host with Booz Allen Hamilton, beginning in early May and running through September 2016.  Results will be summarized and shared via the Transition 2016 website, as well.  In the course of these exercises, we hope to engage opinion-influencers from a wide spectrum of perspectives, and begin to develop an ongoing network of people with experience and interest in foresight activities that can extend into the efforts of the next president's transition team and new administration.
Graphic credit: Courtesy of M – Pics via FreeDigitalPhotos.net
An earlier version of this blog post appears on NAPAT16.org