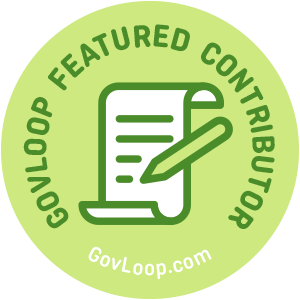 The Texas Internship Challenge encourages industry and employer partners to offer more paid internships for Texas students. In addition, it challenges colleges and universities to grant academic credit for internships and promote these applied learning opportunities. And, the Texas Internship Challenge inspires students to apply for and accept internships to gain valuable marketable skills.
Paid internships help students better manage loan debt. Education and workforce leaders need to work together to ensure that higher education remains affordable. As Texas Commissioner of Higher Education Raymund A. Paredes says, paid internships may become a major component of financial aid in tough economic times.
This is especially true for economically disadvantaged students who cannot afford to accept an unpaid internship. A paid internship could allow students to borrow less. Offering interns a salary can be life-altering for first-generation students. (These are students who are the first in their families to attend college.) That is why the Texas Internship Challenge is important as it links employers with students.

In addition, during the current legislative session the Texas legislature is considering a related work-study bill that would also help students gain marketable skills and ease student debt obligations.
Texas employers state that students need to acquire workplace readiness skills to be more competitive in the 21st century. To respond to this need, the Texas Internship Challenge was launched in February 2017 as a tri-agency initiative by the Texas Workforce Commission (TWC), Texas Education Agency (TEA), and Texas Higher Education Coordinating Board (THECB).
What is an internship?
An internship is a formal program to provide practical experience for beginners in an occupation. Internships are typically seasonal, aligned with college semesters – spring, summer and fall. They can range from several weeks to several months.
Students need to acquire workplace skills. Therefore, internships can help students link classroom learning to real-world experience. In addition, internships introduce and expose students to in-demand industries. This helps them be more competitive in job searches after graduation.
Internships engage students and provide them with the skills they need to succeed in the future workforce. By offering internships, employers can build talent pools, train candidates, and fill jobs.
Texas Internship Challenge
The Texas Internship Challenge website features an average of 6,500 full or part-time internship opportunities per month to students across Texas. This mobile responsive site allows students to search by occupation and geography. They can see all the internship opportunities Texas has to offer.
To register, employers need a federal employer identification number (EIN) or a TWC tax ID, as well as an address and other basic contact information.
Student must be age 16 to register. They can do so by creating a user name and password and providing an email address.
The Texas Internship Challenge encourages employers to offer students:
mentoring,
career guidance,
identification of marketable skills, and
information about high-demand occupations related to each opportunity.
Texas employers also challenge other employers to offer internship opportunities to students. #TXInterns
Conclusion
A 2014 Gallup poll found that graduates who took internships increased their odds of being engaged at work. They also increased their overall well-being. Internships are an important bridge as student move from education to the workforce.
Internships support the work-readiness of Texas students and advance the 60x30TX goals of increasing students' marketable skills and managing student loan debt. Therefore, TWC, TEA and THECB continue to promote and expand the number of internships available to students across Texas. The THECB will soon launch an internship toolkit. It is designed to help employers develop robust internship programs that develop and train future employees.
The unemployment rate in Texas has remained below the national rate for most of the last 10 years. Leveraging internships to create a talent pipeline is an advantage in tight labor markets. As Commissioner Paredes says, the economic prosperity of Texas and Texans depends on it.
Kelly Carper Polden is a GovLoop Featured Contributor. She is the assistant director of external relations, responsible for state agency communications and media relations, for the Texas Higher Education Coordinating Board. She has more than 25 years of experience as an award-winning, strategic communication professional with extensive experience in media and public relations, C-suite communications, global events management, brand/corporate image management, and strategic and crisis communication management. You can read her posts here.