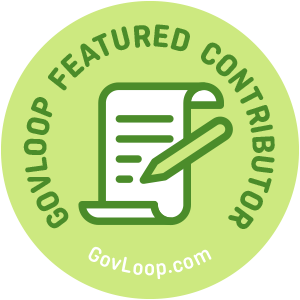 For many leaders, communicating virtually with employees is a new way of doing business. While some of us are new at it, others have been mastering this technique for years. One of these individuals is Beth McLeod. She is an online instructor and program director with over five years of experience in virtual communications. McLeod also educates other instructors with the ins and outs of online teaching. To further her expertise in this field, she is pursuing a doctorate in education with a focus on instructional design and technology. To help leaders thrive in this new environment, McLeod shared some practical tips for communicating with employees virtually.
Set guidelines for proper interactions
Setting clear protocols for proper online interactions will help to enforce professional exchanges. McLeod has established a set of specific guidelines that she calls her "netiquette policy." These protocols can help guide managers and employees as they communicate online. Here are some of her rules:
Refrain from writing in all caps, since using all caps technically means you are shouting.
Think before you write, just as you would before you speak.
Don't write anything in your online communications that you would not want to say in person.
Treat others with respect.
Inappropriate language, insults, sarcasm, harassment, and cultural insensitivity will not be tolerated.
Limit the use of emoticons.
Respect diverse and varying opinions from your own.
Properly address others by taking the time to learn their preferred names.
Schedule frequent and routine engagements
When it comes to engaging with her students online, McLeod knows interacting with her students needs to be frequent and routine. Before the start of each course, she creates a communications plan for engaging with her students from the first day of class to the final exam. This plan includes weekly interactions such as announcements, emails, office hours, and live teaching sessions.
Managers should plan and prepare thoughtful virtual engagements with their employees. These sessions need to occur frequently to provide space for employees to collaborate on mission outcomes. They should also take place routinely so that everyone receives consistent updates in a timely manner.
Utilize different communication methods
Since not everyone is comfortable communicating in the same way, be sure to use a variety of communication methods. Some employees come up with their best ideas when they are brainstorming in a live, energized group session. Others would rather have a one-on-one phone conversation to get their points across. And some prefer preparing their responses in writing. McLeod likes to use video conferences for mentoring purposes as it provides a more authentic connection with her mentees.
Ask your employees what methods they prefer then tailor your communication methods to meet their needs. While you likely cannot meet everyone's preference, you might be pleased to find out that your folks would like a short daily video sync to get everyone on the same page.
"Leaders should interact with employees in a variety of different ways to make sure all members feel included and comfortable with contributing," she said.
Don't overwhelm your employees with too many emails
Be thoughtful and organized in your emails. Don't send five different emails on the same topic when one email with more information would do the trick. Sending multiple emails on the same topic makes it hard for people to find all the information they need on a subject. Also let your employees know that they should do the same, as this will help to streamline communications for the team. McLeod developed this tactic after she had one student sending her multiple emails with questions every day. She asked the student to instead keep a running list of her questions throughout the day then send one email at the end of the day that contained all her questions.
Outline the appropriate way to format emails
To help facilitate clear messages, define how emails should be formatted. Establish requirements for the subject of the email so that the person receiving it can quickly assess what the message contains. This also helps to ensure a faster response time. McLeod tells her students that sending emails with unclear subject lines can result in emails getting lost in the shuffle. For teams that work on multiple projects, it might be helpful to require a link to the webpage of the project that is being discussed in the body of the email.
Conclusion
To summarize, managers can set guidelines for online interactions to help influence proper exchanges. They can also streamline communications by limiting the number of emails and formatting them appropriately. In addition, supervisors can schedule consistent engagements with employees and use a variety of communication methods to keep everyone connected and comfortable. Hopefully, these tips will help managers as they navigate this virtual environment with their employees.
You may also be interested in How to Avoid Bias in Your Writing and Communications.
Tessie Davenport has served as a leader in the Department of Defense for the past ten years. Her breadth of experience includes creating successful teams, coaching, mentoring and leading development programs. She has a B.A.S. in Information and Computer Security, a M.S. in Intelligence Management and is pursuing a Graduate Certificate in Organizational Management. She hopes to inspire new leaders and experienced ones by offering practical ideas to help them build positive cultures and grow their people. Tessie is happily married with three dogs and a cat. She loves to travel, hike, kayak and explore.