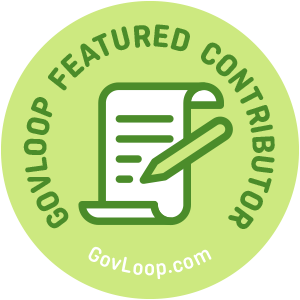 Federal employee parents face daunting decisions as the 2020/21 school year kicks off. Many of us with young children will be paying for full-time childcare even if our kids are enrolled in school due to the shift to online learning. While online learning keeps so many people safe (children, parents, administrators, teachers), it puts working parents in a horrible bind. Whether our children are school age or not, we're all competing for the same childcare talent right now.
For those with more resources, do we hire in-home help? Nanny share? Does one parent quit or scale back their job?
And for those of us without those resources, do we take turns taking days off with other parents and cover virtual learning sessions? Bring in grandparents who might be at greater risk for COVID-19 infection? Plop our kiddos in front of screens for all our working hours? None of the choices are good ones.
When we daydream, I think most of us who are parents think how wonderful it would be to have on-site (or nearby) childcare at federal agencies and departments. Even better, wouldn't we all love subsidized childcare if we live in high-cost areas? Let's face it – locality pay doesn't cover the cost of daycare.
The Office of Personnel Management (OPM) website describes the existing subsidy program that most of us have never heard of here: "This Child Care Subsidy Program applies to employees whose children are under the age of 13, or disabled and under the age of 18, and are enrolled, or will be enrolled, in licensed family child care homes or center-based child care. The childcare must be licensed and/or regulated by State and/or local authorities. … OPM issued final regulations (5 CFR Part 792 (external link) effective March 24, 2003 implementing the Child Care Subsidy Program legislation, entitled "Agency Use of Appropriated Funds for Child Care Costs for Lower Income Employees." In accordance with the childcare legislation, 40 USC 590 (g), enacted on November 12, 2001, executive agencies may use any appropriated funds, including revolving funds that are ordinarily used for salaries and expenses to assist lower income employees with the costs of childcare. The law and regulations allow maximum flexibility in interpreting the definition of "lower income Federal employee" provided the intent of the law specifying "lower income" is respected.
Why haven't fed parents or supervisors heard of it? Because most agencies and departments choose not to offer it. Right now, lower-income feds are literally paying the price for this decision. As federal employees, we should all be asking our local department leadership, OPM and Congress, about the uneven application of this benefit. There should also be disclosure in USAJOBS announcements about the availability of this benefit, so potential employees can weigh the true, total compensation for a given position should it be mandated.
Hang in there, parents. I'm rooting for you.
Love Rutledge hosts the FedUpward Podcast (FedUpward.com), a show for feds to find tips and strategies to navigate everyday problems. She has 20 years of government service, a master's in public administration from the George Washington University and a Master of Science in defense resource management from the Eisenhower School at the National Defense University. She's also a wife and mother of two preschoolers for whom she's trying to figure out childcare right now. She created a Facebook Group called FedUpward Parents to discuss this issue and more. Opinions expressed are hers and not those of the government.