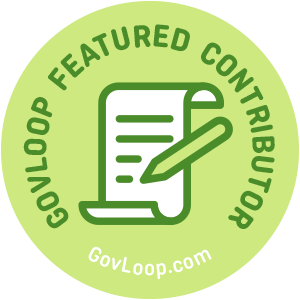 I am really enjoying how local government is spreading cheer and goodwill during this celebratory season. So many jolly creative and innovative ideas!
San Francisco 
For example, this past Thursday on NBC's Nightly News Lester Holt introduced San Francisco Airport's adorable mascot.  LiLou the pig is putting a smile on the faces of travelers flying
 out of the San Francisco airport. LiLou may be the world's first therapy pig comforting travelers during the busy holiday season. She wears a pilot uniform and has bright red painted nails.
Atlanta 
Uniquely, every Wednesday the city of Atlanta's 311 center is sleighing with holiday song renditions. The ATL311 social media manager Abbey Johns and staff are innovatively singing jingles about blinking street lights, holiday tree debris and candy cane filled potholes. By all means, their jingle jams are worth watching! I promise viewing this "Let it Snow" video will warm your heart and put a grin on your face.
New Orleans
Additionally, the city of New Orleans, despite going through a recent difficult cyberattack, has not lost their holiday spirit. Luckily, the 911 and 311 operations that fall under the umbrella of the Orleans Parrish Communication District (OPCD ) remains operational and with no disruptions. Executive Director Tyrell T. Morris, is keeping spirits high during the stressful moment with a holiday tree contest. Truly, a creative and competitive contest. Cast your vote!
 The Grinch is my Favorite! 
Lexington
Unfortunately, the popular song "It's the Most Wonderful Time of the Year'" can also apply to criminals. In other words, criminals know that people are shopping, leaving packages in cars and carrying extra money. As a matter of fact, car break-ins increase during this time of the year. Spreading the word and about securing vehicles is a common practice for the police. With this in mind, the Lexington, KY Police Department is singing reminders set to Julie Andrews' song "Favorite Things." It is a hoot and very clever. You must take a look at the police department belt out this tune "My Stolen Things!
"Don't let your favorite things become your stolen things." Lexington Police Department
Town of Gander
Twinkling and flashing lights to the tune of "Carol of the Bells" is how the Gander Fire Rescue, in Newfoundland, is spreading holiday cheer. Indeed, they orchestrated quite a festive fire truck lightshow.
Local government is having a yuletide time spreading holiday joy as they deck the halls, sport ugly sweaters, feast at yummy potlucks, collect toys for tots and play with Eli the Elf! But, this transportation sign may be the funniest sign out there! Santa hats off to Jefferson City, MO! The whimsical messaging is fun, festive and effective. Happy Holidays everyone!

Janice Quintana is a GovLoop Featured Contributor. A government nerd, customer service practitioner and 311 pioneer, she has worked in local government as the Director of 311 in three different municipalities. She is fascinated with innovation, technology, data, service delivery and community engagement. When Janice is not following local government rock stars or trends she enjoys her status as a tennis enthusiast and travels the globe to watch a good match. She currently lives in Charlotte, NC with her two chihuahuas. You can read her posts here.