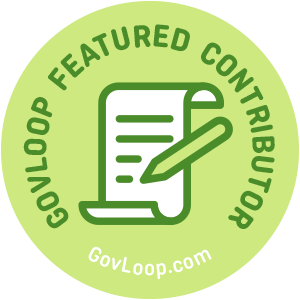 How can a nifty piece of software in the cloud possibly clean off my desk? A lot easier than you might think. I have been a long time fan of Google and when Geneva Hooten, Lead for Innovation and Improvement in my office, said, "You gotta check this Google App out!", I was on it. After a few clicks of the mouse I had opened up a brand new world.
Sticky Notes Here, There and Everywhere
If your desk looks anything like my desk used to, this tool is for you. I used to have a stack of about five different sized sticky notes close at hand. When I was working and needed to make a quick note or write down a task, my trusted stack of stickies was waiting.
Pretty soon my monitors, my desk, my notebooks would be covered in sticky notes. Every so often I would go through a spring cleaning for just sticky notes, making sure I hadn't forgotten any tasks or that I had bought that book someone told me about. This would take some time and it always felt so good when my area was clean and free of the multi-colored sea of stickies.
Google Keep to the Rescue!
The day Geneva told me about Google Keep, my desk was a mess. When I opened up the software I quickly understood what it was. It was a 'desktop' where I could place virtual sticky notes to my heart's content. I dove right in and within a few minutes I had transferred all of the important notes from around me to a screen on my computer. When I finished my space was organized and clean. The accomplishment was almost overwhelming as I didn't think I would ever escape the sticky note cycle I had been doing for so many years.
More Than Just Sticky Notes
Once I had added all my notes to Google Keep, I started to explore the other functionalities of this amazing tool. Not only could I have virtual sticky notes, I could do things with them too. So cool!
Add a Collaborator: This feature has come in handy a lot. Sharing a task list or important information with others is seamless.
Set an Alarm: What? If I have a time-sensitive task I can have Google Keep remind me. That is awesome, but I have to admit I have yet to use this feature.
Change Color: One of my favorite features. I can change the colors of my virtual sticky notes with one click. I love this feature as I use color all the time as an organizational tool.
Add Image: This is very nifty! I can snap a photo and add it to a sticky note. I don't think that could happen in real life without a print shop and a stapler.
Show or Hide Check Boxes: For all you list makers this one is for you. I use this one all the time and love having a list to complete on my sticky notes. Truly one of my favorite features.
Add a Label: If you want to get fancy and have a larger hierarchy to your sticky notes, this feature is great. Adding labels can help you organize even further.
Add Drawing: By all accounts I have never used this feature, but pretty cool for those of you with a tablet, stylist or like to doodle.
Make a Copy: Perhaps this feature is for those long complicated sticky notes that are used as a template. I could see this coming in handy if you use Google Keep for repeating processes.
Copy to Google Docs: With one click you can send the information on the sticky note to a document. Again, I have not used this feature, but that would save a ton of time if you need the information in a different format.
This app is not just sticky notes – its extreme sticky notes.
Time to Spring Clean that Sticky Note Mess
By tapping this organizational tool, you will have a sparkling clean desk and office. Never again will you drown in the sticky note sea. And to make it even more appetizing, you can access it from any device. Not at your computer? No worries. This app is available on your tablet or phone. The only thing that could make it better is a voice to text function. Hey, Google, please take note – we need a quick improvement in Google Keep.  Thanks!
If you want to learn more about the benefits of Google, read When You Need to Google Google: Tips for Using Google Apps in Federal Government by Samantha L Corey.  Thank you, Samantha, for taking the time to give more hints to Google!
Michelle Malloy is a GovLoop Featured Contributor. She has been a devoted Colorado state employee for nearly 13 years. In that time, she had dedicated herself to being the best steward leader possible, ensuring that everyone and everything left in her care are nurtured and developed in order to provide the best value and service to the citizens of the state of Colorado today and into the future. Michelle's expertise lies in strategy, program management, project management, change management, process improvement, facilitation and working with people. Michelle believes that people are the government's #1 asset and the products and services we aim to provide and improve upon would not happen without them. You can read her posts here.