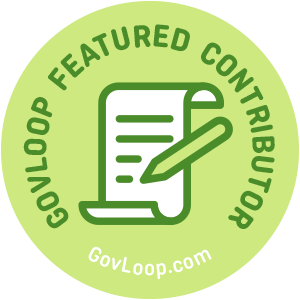 One of the most desired and requested skills in a leadership position is excellent oral communication. Just like the majority of us in the GovLoop community, I have a great desire to grow in my government career. Thus, I joined a Toastmasters club near me to build my confidence when speaking in front of an audience. After two years being a member of Toastmasters, I have obtained great results in improving my oral communication and leadership skills. Here are three reasons you should consider joining, too.
Become an Effective Communicator and a Strong Leader
Toastmasters is an international organization with the mission of empowering individuals to become more effective communicators and leaders. The club I attend meets twice a month during lunch time. Investing this time is valuable to my career and helps to improve my communication and leadership skills.
You will learn speaking and leadership skills at your own pace. When you are certified as a Competent Communicator, Toastmasters will send a letter to your employer. This recognition is a great way to move forward in your career.
Currently, I am the Vice President of Education of the Toastmasters Sub and Surface Club in Philadelphia, PA. I have this role and the contributions I make to Toastmasters in my resume. Since this is an international and well-recognized organization for communication improvement, it is valued in my interviews. Having Toastmasters listed in your resume is another plus!
Network with other professionals 
Toastmasters has many clubs around the globe. Each club is open to the public and anyone who desires to improve their communication skills. It is very interesting to learn about the motivation of other professionals who join the club. You will experience a comfortable and safe environment that would provide respectful input to your prepared speeches. Find the closest club near you and start networking with other professionals! 
Toastmasters is an Investment to Your Career
Toastmasters is one of the most affordable organizations to become a confident public speaker and leader. Members pay international dues of $45 every six months. Some clubs may charge additional fees. The benefits that you get from the membership are worth it when compared with the dues paid.
I would love to hear testimonials of seasoned Toastmasters and for those who want to learn more, you can access more information here: https://www.toastmasters.org/
Grisel Velazquez is part of the GovLoop Featured Contributor program, where we feature articles by government voices from all across the country (and world!). To see more Featured Contributor posts, click here.