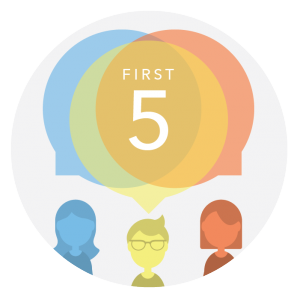 The band Journey tells us to never stop believing. Well, I think we should never stop learning. While everyone can benefit from continued education and training, it is especially important for millennials to build the resource and skill sets necessary to advance in the public sector. Many jobs now require a myriad of skills that may not be in the traditional job description. Continued learning can help us stay competitive in a fluctuating job market as well as create new opportunities for growth.
In a survey of 1,000 millennials, 59 percent said they would pick a job with strong potential for professional development over one with regular pay raises, emphasizing the importance our generation places on continued education. But if your current job doesn't offer training opportunities, how do you make sure you continue to hone new skills?
The world of continuing education is vast, so figuring out what you're interested in pursuing and how much time you can invest can help narrow down the options. Read on to learn more about some easy, common ways to continue learning even after graduation.
One of the most traditional options is a continuing education course at your local university or community college. They typically take place in the evenings or on the weekends, allowing you to balance classwork with your job. Many schools provide certificate programs in focused professional fields, such as project management, marketing, or languages. These certificates are concrete ways of proving that you are versed in a certain skill, and jobs often ask for such credentials. You can find information through your local university websites or through professional networks.
If you're interested in a class setting but don't have the time or money to attend in-person sessions, try an online course. There are several different options here, such as MIT OpenCourseWare, Lynda, Duolingo, and Codeacademy, offering opportunities in almost every field imaginable. You can learn to code, work on new language skills, or master Microsoft Excel. Many of these options are free, though for those that are not, you can check if your school or office has subscriptions to these services. For online platforms dedicated to training for public sector professionals, check out GovLoop Academy and Graduate School USA.
If you want a more condensed and intensive training experience, you might consider a dedicated training event. You can find one-time conferences and trainings, both in person and online, to help you advance your skills, meet new peers, and further your career. This option lets you focus on a particular topic with minimal time investment. Earlier this year, we compiled a list of best government conferences in 2016, and GovDelivery and GovLoop also offer a variety of in-person and online trainings. Additionally, GovEvents lets you search conferences and trainings by agency, topic, and type of event.
Learning isn't limited to instructional sessions. For a more untraditional route, look for a mentor. Finding a mentor can be a helpful resource and one that you can shape to your professional needs. Look for someone in your field or a field that you want to enter to learn more about what skills you need to succeed as well as how and where you can develop and advance those skills. You can find mentors in your office, through GovLoop's program, or through professional and social organizations.
Continuing your education doesn't have be a formal process — just keeping up-to-date on public sector news can help. Find social media sites, blogs, articles, and aggregators that can keep you informed on the latest that is happening in government. Use this list of unforgettable government agency blogs, the GovFem reading lists, and this compilation of state and local news resources to begin your search. Additionally, TEDTalks cover more than just public sector topics but provide interesting perspectives on important current issues. You can also check your local library or bookstores for any reading groups that may be relevant to your interests. If you don't find one, consider starting your own.
These are just a few of the many ways to continue your learning. For even more options, talk to your manager about what learning opportunities your office knows about and perhaps can even subsidize for you. In addition to being helpful, continued education is often required — several organizations require their employees to receive continuing professional education (CPE) credits. Attending courses, trainings, and conferences can meet those requirements.
Just because you've graduated university doesn't mean you have to end your education. Use these ideas to become a lifelong learner.
This post is part of GovLoop's millennial blog series, First 5.