When David Bray was searching for deputy chief information officers to join his team at the Federal Communications Commission, he wasn't just looking for people who understood the nuances of federal IT. What Bray wanted most in a candidate was someone who exuded organizational empathy.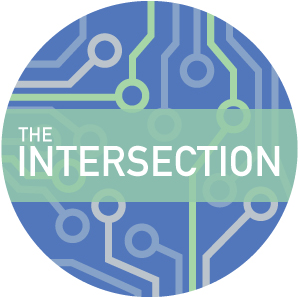 "I think that's so key because when you are taking on the role of being a manager, probably the best analogy is you're being given the gift of fire, in the sense that fire can warm people, it can provide good food, it can create a place of festivity to gather around, but fire can also scald," Bray said. "When you're given the gift of fire, you have to know how to use it well."
But manager isn't a word Bray cares to use. "I try to use the word facilitator or cultivator or champion of the team because what you're really trying to do is bring out the best in your team members and help them take on obstacles that they may not want to necessarily take because they're either hard, [or] they're not interested," he said.
The goal of a facilitator or champion is to create an environment that is warm and caring. That takes organizational empathy, and if you don't have it the work environment can quickly become command and control, or it can become alienating where teams and people are pitted against each other.
Bray defined organizational empathy as an awareness of three things:
An awareness of the narratives currently going on across the organization. What do people believe to be true? Even if what they believe isn't exactly accurate, there's still power in that belief.
An awareness of present values and incentives in the organization. What motivates people to do certain things and how are they rewarded? What discourages them from doing certain things? Sometimes the incentives and values don't align with the direction you want to take the organization and can be in direct conflict with your efforts to be an empathetic leader.
An awareness of the trust relationships and the degree of trust between individuals, offices and teams. If you're not aware of the trust dynamic and where trust might be low or high, you're going to step out in a minefield and it may start exploding around you.
Understanding these dynamics is especially key for people who are new to an organization or taking on management positions.
There are a lot of new people who come into an agency with energy, and they want to make a difference. What they may not realize is there are people who have been in the trenches for five, 10 or 20 years, who also have that same passion and desire. "At the FCC, we have people that have been doing it for 40 years," Bray said.
"So recognizing and actually bringing together that collective spirit, you can be a lot more powerful if you create a narrative that brings people together with organizational empathy, versus one that divides," he said.
Empathy Can Bridge the Old and the New
Bray shared an example of this that predates his time at the FCC. Prior to his arrival in 2013, the agency launched a New Media team that was separate from its existing IT team. The new team was tasked with focusing on web 2.0, while the IT team was responsible for maintaining older technology.
Although the New Media team was well-intentioned and brought in a lot of talent, it didn't embrace organizational empathy or acknowledge the fact that a lot of people with the existing IT team were there because they too wanted to make a difference, Bray said.
Not only that, but the New Media team was not encouraged or given direction to talk with existing stakeholders about FCC systems. You can only imagine the issues that created when the team launched an updated FCC.gov website without internal or external input.
"That website was less than successfully received," Bray said. "There was actually a huge fervor because people had been used to finding things on the website a certain way and it had changed. Now maybe it was better, but it had changed."
When Bray took the reins as CIO about four years later in 2013, one of the first things Congress asked him was to roll the website back to the 1999 version before the changes were implemented.
That was a no-go. Instead, Bray spent the first six to nine months as CIO listening to both the New Media team about what it had tried to do and the existing IT team about feeling left out and hurt. He also listened to outside stakeholders who used the FCC website but didn't understand why they weren't consulted before major changes were implemented.
"What they don't tell you about being a CIO is about 80 percent of your job is listening and being a good therapist," Bray said. After his nine-month listening tour, Bray began integrating the New Media and IT teams. "And I very deliberately said it's going to be one team, one mission. We're not going to be kept separate, and we're all in this together."
That joint mission also involved a yearlong process of listening to outside stakeholders about their concerns and what they wanted out of the FCC.gov redesign. Bray was also able to channel the frustrations of the New Media team members who felt their hard work was being overlooked and use their passion to help lead joint change.
"There may be other parts in public service — and I'm sure you can think of a few — but right now it may feel like there are different IT teams that aren't really unified, and that's not really helping anybody," Bray said. "And they're also not listening to the stakeholders, both outside as well as inside. And I think once you have that approach and that organizational empathy, you're going to see huge changes and much more positive outcomes."