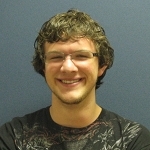 Last week, I told you about my run-in with the neighbor. The college kid helped me with my laptop and gave me some great advice on optimizing Gmail. So I decided to turn it into a series on GovLoop. Here's your latest installment!
Q: What was that Boomerang thing you mentioned that allows me to schedule my Gmails to send at 9 a.m. instead of 2 a.m.?
(Nobody needs to know I'm working at that hour 😉
Ever wished that you could write an email now, but send it off later? Or perhaps email a reminder to yourself, but only at a specific date and time, since you can't do anything about it until then?
Enter Boomerang, an extension for Firefox (and Google Chrome), which allows you to do just that.
Simply install the extension (you may need to click the 'allow' button when it slides down) and look for the new dropdown menu when you compose a message. Saving a draft, then selecting a time using that dropdown will mark it to be sent at whatever time you choose.
To manage your "boomerang'd" messages, you can also use the Boomerang link at the top of Gmail. From there, you can cancel and reschedule messages, or else choose to send them now.
Boomerang is available for both Gmail and Google Apps.