Today, citizens expect to be able to access government services online through intuitive, user-friendly interfaces. In a world where expectations for ease of use and accessibility tend to be set by the private sector, however, it can be a challenge for government to keep pace.
One state that has taken an innovative approach to ensuring top-notch digital services is Georgia. Under the leadership of Chief Digital Officer (CDO) Nikhil Deshpande, the Office of Digital Services Georgia – an arm of the Georgia Technology Authority – has had a remarkable impact on the quality and accessibility of the state's digital profile. GovLoop recently spoke with Deshpande about the CDO position, his dedication to user experience, and the importance of accessibility.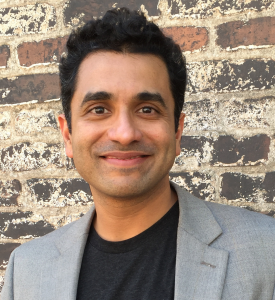 Deshpande's interpretation of the CDO position focuses on citizen experience, which means anticipating the needs of constituents at every turn.
"The whole mindset of 'build it and they will come' no longer works," he said. "We have to go meet them where they are."
Deshpande highlighted the importance of adapting services to the expectations of constituents, such as matching terminology. In his words, "if the citizens are looking for 'birth and/or death certificates', why are we calling them 'vital records'?"
In this regard, he said, his job is "to represent constituents, their intents and their mental models." This is an excellent philosophy for any public servant, but it is especially important for someone whose responsibilities include connecting citizens with government services.
Data also has a role to play in optimizing the digital experiences of citizens, and Deshpande was swift to highlight its importance.
"Data is really important because it truly gives us the lay of the land and the overall landscape of where things are moving to," said Deshpande.
He gave the example of tracking an increase in mobile usage of digital services beginning in 2012, as more and more people began accessing state websites through their smartphones. Deshpande realized that Georgia needed to optimize their offerings for mobile devices, and the state has since adopted a "mobile-first" approach for all web properties.
Under Deshpande's leadership, Georgia has also been a leader in making sure digital services are accessible to differently abled constituents. He said that while expertise is often the key missing component when it comes to making websites accessible, his team was fortunate enough to partner with experts from the Georgia Institute of Technology, and that now Georgia's entire web platform, affecting over 85 websites, is WCAG [Web Content Accessibility Guidelines] 2.0 AA compliant. WCAG 2.0 is a standard for accessibility that is not mandatory at the state level.
Deshpande is thankful for the state's support for his accessibility push, saying, "Our CIO sees the value in digital properties complying with latest accessibility standards, and we've also had and have some amazing champions within my team."
He also acknowledges the importance of making sure that in the push to digitize, constituents who rely on traditional methods of accessing services are not left behind. In this regard, he said, a part of his responsibility is ensuring that content is consistent, whether it's being accessed digitally or in person, so that all citizens are provided with the same information and options.
Although the position of Chief Digital Officer is a relatively new one, it is becoming increasingly important as the default point of contact between government and its constituents shifts towards online from in-person. In Georgia, Deshpande has revolutionized the way that digital services are provided, setting an example for other states to follow and improving the online experiences of millions of citizens.
Nikhil Deshpande can be found on Twitter @nikofthehill

STATE SECRETS is a new blog series highlighting public servants who are driving innovation at the state and local level.