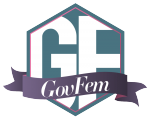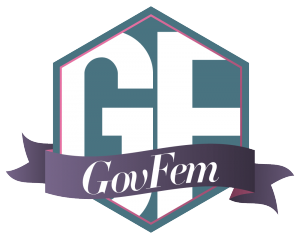 The role of women in government was a hot topic in 2015. Many women rose to new professional heights, heading their agencies and setting an example for future generations. Others lauded the strives government is making toward equal opportunity for female public servants. And more than a few leaders called out the fact that we still have a long way to go toward true equality.
To keep tabs on all of this amazing dialogue, I follow a number of female public servants on Twitter. In case you don't, I've collected a few of my favorite tweets from 2015. They're worth a read for a bit of inspiration as we keep fighting for more opportunities for women in government in 2016.
Here's what you might have missed:
Beth Cobert, Ann Dunkin and Denise Turner Roth announced their ascension to top posts at their agencies.
I am honored to have joined the talented and dedicated team at OPM. http://t.co/BXerNvFfBh

— Beth Cobert (@OPMDirector) July 19, 2015
I just heard about my re-nomination to be an #EPA AA on twitter. I knew it was coming, but the tweet got here before the email from the WH. — Ann Dunkin (@AnnDunkin) February 12, 2015
Honored to be nominated by @POTUS to continue serving @USGSA and the American people.

— Denise Turner Roth (@DeniseUSGSA) May 21, 2015
And while Gayle Smith didn't tweet her confirmation as Administrator of USAID, Senior White House Advisor Valerie Jarrett gave her a shout out.
Congrats to Gayle Smith on her well-deserved confirmation as Administrator of @USAID! — Valerie Jarrett (@vj44) November 30, 2015
South Carolina Governor Haley also took to Twitter to praise inspiring women in public service.
Super high five to these two women who became Army Rangers today: Capt. Griest and 1st Lt. Haver! #Proud pic.twitter.com/UAlVoaxHDt — Nikki Haley (@nikkihaley) August 21, 2015
Secretary Jewell reminded us that the path to an inspiring federal career starts with access to education (and included a picture of baby Jewell for fun).
In school I learned about science through nature. #62MillionGirls don't have that chance. http://t.co/2aNK1lL6W8 pic.twitter.com/K69G0EUhIB — Sally Jewell (@SecretaryJewell) September 30, 2015
Condoleeza Rice raised expectations for what girls can become.
We need to move beyond the idea that girls can be leaders and create the expectation that they should be leaders: http://t.co/Ec4SZg04F7 — Condoleezza Rice (@CondoleezzaRice) March 11, 2014
Michelle Obama pointed out that women's issues are men's issues, too.
"Issues like girls' education and workplace equality have never been and will never be just women's issues." —The First Lady #LetGirlsLearn — The First Lady (@FLOTUS) November 4, 2015
Mayor Aja Brown of Compton reminded everyone that public service is all about hard work and dedication.
I made more on my first job out of college than I do as Mayor of Compton and I work twice as many hours. #publicservice — Aja Brown (@AjaLBrown) August 21, 2015
Senator Murray threw some shade at the gender pay gap with a well-placed GIF.
When it's Oct. 21st, 2015 and the gender pay gap just continues to widen → https://t.co/9oDTiGxpM9 pic.twitter.com/L5Lm5Grge1 — Senator Patty Murray (@PattyMurray) October 21, 2015
House Minority Leader Pelosi advocated for women's right to work and start a family.
No woman should have to choose between her job & the health of her pregnancy. RT if you agree: Congress must pass the #PWFA! #PregnantAtWork — Nancy Pelosi (@NancyPelosi) October 29, 2015
On Women's Equality Day, Rep. Doris Matsui reminded us that the fight's not over.
95 years ago, women won the vote. On #WomensEqualityDay, we continue the push for #Shequality–because when #womensucceed, America succeeds! — Rep. Doris Matsui (@DorisMatsui) August 26, 2015
Do you have a favorite tweet from 2015? Share the link in the comments section below!