You are a smart, accomplished lady in government. You're good at your job. You know your department – even your agency – like the back of your hand. You've seen every problem possible and you know how to handle each of them. Now what? How do you help other women succeed like you have?
Consider being a mentor. There are lots of other awesome ladies in the public sector who could use your knowledge and advice as they figure out where they want to go and how to get there.
But before you start dedicating your time and efforts to mentorship, read these five tips to help you help others most effectively:
1. Don't push formality. I asked my own manager if she mentored anyone. She said no, then she thought about it. Actually she has a couple of former interns who semi-regularly ask her to coffee so they can get her opinion on whatever they're facing at their new jobs. "Oh wait, I guess I am," she laughed.
The lesson here? You don't have to have an awkward "Can I be your mentor?" conversation to be a mentor. If you have a mentoring relationship that works without a formal definition, keep it going. The point is to help someone succeed, not just get the title.
2. Get a little personal. There are supportive relationships that are based solely on professional, career-oriented tasks and concerns. That is not mentorship (read this post to understand why).
In fact, "The mentorships that are most successful are never just about the professional aspect," observed GovLoop's own mentorship program manager, Caitlin Markham. "The best relationships are always between two people who have managed to find commonalities on a personal level."
She explained, "Even for mentorships that are career-oriented, it's important to relate on multiple levels. That keeps the relationship going, even when the mentee doesn't have a specific career question. It also helps build trust, so the mentee will be open to talking about the hard stuff when it does come along."
3. Listen. Your first instinct as a mentor might be to provide ground-breaking advice. But Jamie Huang, a performance analyst at OMB and a superstar mentor in our GovLoop program, said that's only part of the job. "A good mentor is someone who is a listener more than a talker," she explained, "A lot of times, the mentee is so driven that they already know what they're doing or what they want. They just need someone to help them talk it out."
So if you're worried that you can't provide life-altering career advice to a peer, don't. "When I was a mentee, just knowing there was someone who was cheering for me made such a difference," said Huang.
4. Share your story. Still worried you don't have anything useful to provide a mentee? You might not have tangible advice, but you definitely have a story to tell. "Start by sharing your stories — your past experiences and how you go to where you are today," advised Huang. "That really helps inspire the mentees to know what's possible. It really helps the mentee formulate her own game plan." Sharing also opens you up to questions from your mentor.
5. Be available. While the previous tips affirm that mentorship doesn't have to be scary or formal, you should recognize upfront that it is a commitment. Investing in someone's success is a long-term endeavor and dropping the ball for other commitments could negatively impact the growth and morale of your mentee.
To make sure you stay connected and supportive, set expectations with your mentee about how often you're available and how to get in touch. Then, follow through. Make sure to prioritize the relationship, and keep the lines of communication open even when your mentee doesn't need specific support. Your mentee will help you maintain the relationship, but it will up to you to establish expectations.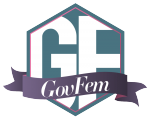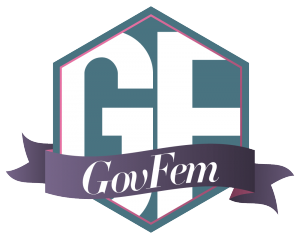 Do you have any questions about how to be a great mentor? Have tips you want to share? Let us know in the comments below!
If you would like to get involved in GovLoop's very own mentorship program, sign up for more information here or email me directly at [email protected]