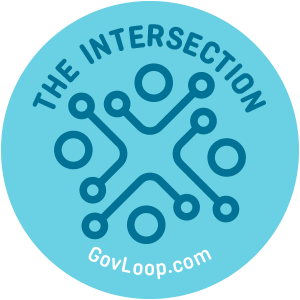 This Q&A is part of a new GovLoop series called "CIO Conversations." Through 2019 we'll feature conversational interviews twice a month with current and former federal, state and local chief information officers to get know the people behind the titles. You'll learn about the perks and challenges of their job, how they ended up in their current position, what's top of mind for them, how they've rebounded from setbacks and more.
Public sector IT balances strong technical skills and knowledge of the niche mechanics of the way government works. Fortunately for California, Chief Information Officer (CIO) Amy Tong has both. With over two decades in state government, she comes from a tech background and worked in a variety of departments to lead the state's Department of Technology team toward success.
Her current plan for the state, Vision 2020, aims to create a single digital government delivered securely to all citizens. In a conversation with GovLoop, Tong shared insights about California's latest IT projects, creating a culture of innovation and pushing women toward leadership roles in the technology field.
The interview below has been lightly edited for brevity and clarity. 
GOVLOOP: Looking back on your time in government, what have you learned about pushing for innovation in the public sector?
TONG: I'm a firm believer that whatever you do, you need to have a clear and bold vision implemented in a very incremental, iterative manner so that every step is concrete. Think big but start small. In a government environment, there's so much expectation on transparency and it's a risk-averse culture. But don't be afraid of failures. If you don't fail, that means you're too careful. You have to be able to step out of the comfort zone and shake things up, and not everything is going to run perfect. Learn from those bumps along the way and continue to improve.
Can you think of a time in your tenure as CIO, when you either thought big but started small, learned from failure, or took risk in a way that was ultimately rewarding?
Something that we're continuing to work on is IT procurement modernization. The vision is to make procurement easier, fair and reasonable for all parties involved. We purposely do it in an incremental way: by creating smaller procurement vendor pools on top of the current larger pool, by looking at whether process improvement can be done within our policy controls, and by looking at providing a better communication education to the vendor community on what procurement process is about. I'm very happy to report that our average time for doing a large procurement three years ago, averaging 18 to 24 months, is now averaging six months.
Which 2019 California modernization projects stand out as the most significant or critical to the state's efforts?
The state of California has a 24/7 security operation center that monitors all of the traffic on the California government enterprise network. As long as entities are using the government enterprise network, all of the traffic in and out of the internets are being closely monitored. If anything goes bad, things are being blocked.
And California is actually leading the way in insuring that the state website is ADA compliant.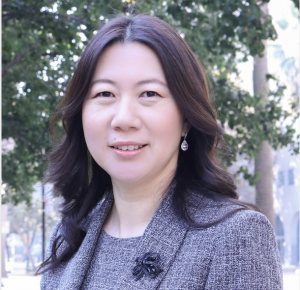 Could you tell me more about that?
The state of California has a statute that went in effect in 2017 that required all of the state entity's websites to post a certification about its accessibility compliance. In the past 18 months, the state has gone through a tremendous transformation on their website, and many of them used this opportunity to clean up the website. Some of them had 4,000 pages on the website, where two-thirds of the website has never even been accessed. Based on the Google Analytics, website traffics, and good analysis on what information is relevant, many of the state departments have gone through that exercise to improve their websites.
The push for the new Office of Digital Innovation and an Innovation Academy within the state has been in the news. Are those things that will affect your role or what your team has the ability to do?
They would only enhance our capability to deliver digital services. The academy is actually an idea that was born out of our existing Digital Services Innovation Academy, except the audience will be broader than IT professionals. But the idea of innovation does not reside with technology alone, it really should be a cultural change and a way of thinking.
Can you expand on the importance of a culture change toward innovation? In what way does it exist beyond just technology?
If you're looking at how the government operates today, seldom the reason for improvement is solely due to a technology challenge. In order for a process to be reimagined, the owner has to be willing to make those improvements. We have to be willing to rethink how the business is being conducted. And that's a part of culture change. The second part is the ability to say it's okay to iterate. It's okay to not to have all the answers upfront. Iterating continuous improvement has to be part of the culture change.
And how does your team train staff to embrace that culture change and generally adjust to IT updates or other strides toward innovation?
Doing things iteratively, the ability to change business process upfront, and the willingness to take risks and to be uncomfortable is a culture change that we haven't found the silver bullet to make happen yet. The way we're training is by doing it with them, so that we model the way and that we're there to help them through it.
How do you find talent more generally? Do you have any tips or advice for finding really talented IT professionals to add to your team?
We do partner with our local universities. In fact, we are expanding our partnership to more of the community colleges, as well as starting the pipeline through high school students' involvement. The actual skillset of people being trained in technology is not the issue. The issue is people's understanding of how to work in government. We continue to work with these universities and high schools, to really demonstrate it to them the value of public service. Then, once we get somebody in, we continue to provide continuous education.
Do you have anything to add about specifically hiring women in IT roles or being a woman in IT? [Note: Tong is one of only four state-level CIOs that identify as women.]
Obviously, it's still a very male-dominated field. Whether it is to women as the state CIO, or just in the IT field, continue to stand firm and be ready to deal with all of the pressures, competition, and scrutiny that comes in the field of technology, especially in the leadership roles. See it as a great motivation to challenge yourself to do better and to really be that strong voice when it comes to technology.
We have to find some way to encourage more girls and females — maybe through education, by the pipeline or other engagements — into the field of technology.