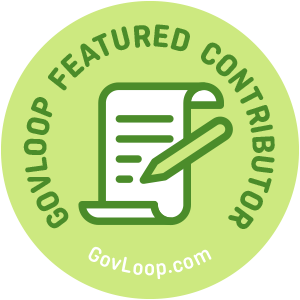 Your leadership philosophy establishes your purpose and reflects your values. It points you in the right direction and gives meaning to your actions. Your philosophy defines who you are as a leader and what's important to you.
While this is a powerful way to lead, many of us neglect to establish our own philosophy. Perhaps it's because the concept seems abstract or too theoretical. To help put this theory into practice, here are four steps to help you discover your own leadership philosophy. Grab a paper and pen to follow along with these simple exercises.
Step 1: Make it meaningful to you
Your philosophy should be meaningful to you so that it inspires the way you lead. It needs to be based on what matters most to you, what you believe in and the challenges you have overcome. It should also be crafted in a way that gives you cues as to how you should behave and operate in certain situations. Consider which values and operating principles are important to you. Reflect on what means the most to you when you lead people. Do you value creating happiness and a sense of community when managing teams? Or are you motivated by creativity and diversity when you work with people? Think about how your core values shape the way you operate as a leader. Jot down your responses to these questions and concepts.
Step 2: Base it on your best experience
Now, think back to your best leadership experience. A specific situation where you made a difference as a leader. What specific actions did you take and what emotions did you feel? How did this impact those around you? This exercise helps you remember what is most important to you as a leader and what you find personally rewarding when you help people. Capture the keywords and main takeaways from this experience.
Step 3: Turn it into your personal mission statement
The values you identified and the key takeaways you recalled from your personal best experience will help you create your leadership philosophy. Turn these key elements into your very own personal mission statement. To help, consider what organizations include in their mission statements. They communicate why they exist and what organizational principles guide them. Using this same format, reflect on your purpose as a leader and what values, standards and principles guide you from day to day. Draft your own mission statement that includes these key characteristics.
Step 4: Reflect on it often
Once you have your philosophy authored, keep it someplace where you will see it often so you can reflect on it daily. Now that you have formed your philosophy, start living by it. Share it with your employees, peers and manager. Those around you should see you performing in a way that reinforces what you say you stand for. Reflect on your behaviors often to make sure you are living up to your purposeful leadership mission. And as you grow and develop as a leader, your philosophy should be reshaped and refined.
Conclusion
By defining your leadership philosophy, you start to understand your purpose as a leader. You start to realize how to lead in meaningful ways that reflect your values. Ultimately, you impact those around you by embracing what is important to you.
You may also be interested in How to Create a Philosophy on Leadership.
Tessie Davenport has served as a leader in the Department of Defense for the past 10 years. Her breadth of experience includes creating successful teams, coaching, mentoring and leading development programs. She has a B.A.S. in Information and Computer Security, a M.S. in Intelligence Management and is pursuing a Graduate Certificate in Organizational Management. She hopes to inspire new leaders and experienced ones by offering practical ideas to help them build positive cultures and grow their people. Tessie is happily married with three dogs and a cat. She loves to travel, hike, kayak and explore.