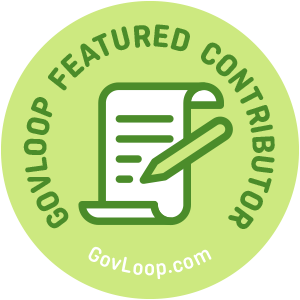 The Americans With Disabilities Act (ADA) just turned 30. Signed into law on July 26, 1990, the landmark legislation protects individuals with disabilities. This includes provisions in Title I that provide for reasonable accommodations (RA) for disabled workers.
Why is something that is three decades old important now? The COVID-19 pandemic has created many new situations that government agencies must consider when accommodating employees with disabilities. Not only that, but the novel pandemic may also create new necessary accommodations as lingering effects become clearer.
COVID-19 Reasonable Accommodations
Employers must provide accommodations for employees who have pre-existing conditions which put them at a higher risk for the COVID-19 virus. As reported by the U.S. Labor Department's Job Accommodation Network, the Centers for Disease Control and Prevention (CDC) has identified conditions such as heart disease, diabetes and others that can be contributing factors to higher risk. Conditions including anxiety disorders, obsessive-compulsive disorder (OCD) and post-traumatic stress disorder (PTSD) that might be caused by or exacerbated by the current pandemic are also eligible for specific accommodations. It is important for employers to recognize that even if employees have been deemed "critical infrastructure workers" or "essential critical workers," they are still entitled to ADA protections and reasonable accommodations.
Accommodation Specifics
Current guidelines from the Equal Employment Opportunity Commission (EEOC) suggest that accommodations may include work-from-home arrangements as well as logistical or physical changes to the work environment. Logistical adjustments might include a change in schedule or in duties. Physical changes may include:
Measures to reduce contact between employees.
Discontinued use of conference rooms.
Changes to in-building traffic patterns (such as one-way aisles).
Physical barriers between customers and/or coworkers.
Guidance for Agencies
The EEOC has been hard at work trying to keep expectations for employers clear when it comes to COVID-19, ADA and reasonable accommodations. All EEOC materials related to COVID-19 are collected at www.eeoc.gov/coronavirus. For specific ADA and RA information, the page "What You Should Know About COVID-19 and the ADA, the Rehabilitation Act, and Other EEO Laws" is updated continuously. At present, the page has 13 RA FAQs that are particularly useful for determining the timing for requests and the kinds of information that employers need to process any RA request.
Looking Ahead
The move back to in-office work is underway. Under the ADA, employers are permitted to ask employees to request the accommodations they feel they will need to safely and effectively transition back to an office environment. The COVID-19 pandemic does not circumvent the interactive process that the employer and employee engage in to determine the validity of the reasonable accommodation request.
In addition, as organizations roll out new health and safety procedures, it is important to be prepared for the accommodations and exemptions that employees may request. Individuals with hearing loss may request transparent masks to enable them to continue to lip-read. Wheelchair users may require a different kind of protective clothing. In the event that a vaccine becomes available, some employees may have health or religious grounds to request an exemption. Employers are wise to plan ahead for these circumstances in making their return-to-office plans.
Consider investing in Reasonable Accommodation software solutions that can be quickly and easily deployed to support all aspects of a government's RA program. Such software tracks assistive equipment and supplies as well as work schedule modification and reassignment.
A Challenging Milestone
The ADA turns 30 in a time of uncertainty when it comes to public health. It remains an important safeguard to individuals with disabilities, and its provisions are especially important as agencies deal with the evolving effects of the COVID-19 pandemic in government workplaces.
Meredith Trimble is a former municipal official and Town Council Acting Chair, who focused on strategic planning, annual budgeting and bonded infrastructure projects. Her government experience also includes posts in both federal and state-level executive branch agencies: Associate Editor of the U.S. Federal Election Commission's FEC Record; and Director of Education for the Connecticut Office of State Ethics. In her current role as a Senior Content Specialist with Tyler Technologies, Inc., she writes content to help empower those who serve the public. Her current focus is to help facilitate data-enabled organizations as well as to create connections between governments and those they serve.