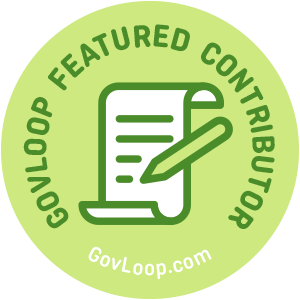 Barely a week goes by that NASCAR doesn't make headlines with its animated personalities, talented drivers, highly engineered cars, fiery wrecks and unpredictable finishes. While basketball is my favorite spectator sport, I have a special place in my heart for NASCAR since my eldest spent his college days building race cars and learning motorsports industry slang at The Racing College of Virginia near Martinsville Speedway. The shortest track in the Monster Energy NASCAR Cup Series, Martinsville is just over a half-mile long oval and shaped like a paper clip. Unlikely NASCAR fans like me feel a hot flash of excitement when drivers race three-wide on its tight track.
I'm reminded of the middle manager role in leadership, stuck racing around and around the short oval track three-wide. As a middle manager, you're expected to lead organizational change and manage tasks and people while pleasing everyone up, down and sideways. You're constantly adapting your behavior based on whether you're interacting with your boss, your peers or your direct reports.
As an accomplished middle manager, you may be ready to move up to the executive level but feel stuck racing three-wide on the short track. Make these five smart moves to clinch the win from middle manager to executive:
1. Grow Your Executive Presence
According to John Maxwell, "Leadership is influence – nothing more, nothing less." Grow your executive presence to influence others. Executive presence is essentially how you project as a leader. Leaders are always "on-stage." Exude confidence in the part. Dress appropriately. Take advantage of your appearance, using what makes you different to your own advantage. I'm a 6'2" inch female with red hair. It's hard for me to hide in a crowd. Communicate an assertive message with your voice and body language. Leave your "ums" and "yeahs" at home. Project a calm demeanor. Hold your head high, make good contact and employ a firm handshake. Lastly, don't forget to smile!
2. Brand Yourself
In today's online world, it's all about how others perceive you. Brand yourself on social media platforms such as LinkedIn and Twitter to create your own professional identity. Revise your online profiles, biographies and resumes to include your professional accomplishments and describe your values. Add humor or personal tidbits so that others can appreciate who you are both inside and outside of work. Finally, remember that branding yourself is not only about how others perceive you. It's also about how you see yourself. You must define yourself, because no one else can do it for you. Master your elevator speech so you can communicate to others who you are, what you do, and why.
3. Cultivate Your Emotional Intelligence
Emotional intelligence enhances opportunities for both personal and professional success. It involves self-awareness, self-regulation, motivation, empathy and social skills. Be still so that you can recognize what your emotions are. Acknowledge that regulating your emotions will create an impact. Exhibit passion for what you do, and do what you do for reasons other than a bigger paycheck or a larger office. Practice empathy for others to improve your cultural competence. Boost your social skills to better manage your relationships with others. If you cultivate your emotional intelligence, you will better understand your own strengths and weaknesses and will grow your leadership.
4. Engage in Lifelong Learning
Albert Einstein once said, "Intellectual growth should commence at birth and cease only at death." The most successful people engage in lifelong learning. In today's fast-paced world, it's easy to feel left behind if you are not constantly learning new things. Be responsible for your own personal growth by becoming a lifelong learner. Advance your education by seeking an additional degree or completing a new certification. Participate in a professional or community-based leadership program. Attend professional conferences to network and collaborate with others inside and outside of your field. Upgrade your skills by watching webinars on topics of interest. Write your own thoughts down and publish them on paper or online. Don't forget to spend less time binge-watching television and more time reading!
5. Promote Yourself
To move ahead, you must promote yourself since it's unlikely anyone else is going to do it for you. Make sure other people know about your successes. This is often easier said than done. Most people don't like to go around grandstanding and boasting about their own accomplishments. You want to express confidence without being obnoxious. There can be a fine line between being modest and being arrogant. One way you can promote yourself with some level of comfort is to show versus tell. For example, let others witness you leading a group of volunteers instead of you telling them all about it. When you're out of the spotlight, use notecards to record your best accomplishments. Review them privately so you know what you feel comfortable marketing about yourself. You can also communicate your elevator speech to tell your leadership story.
Final Thoughts
NASCAR Cup Series drivers have historically spread three-wide while racing at Martinsville Speedway. There can be several outcomes for a driver racing three-wide on the short track. If you keep driving around and around the oval track three-wide, the race can end without you changing position. If you slow down, you can lose your place in the pack. If you speed up, you can win and receive a coveted grandfather clock like they present at Martinsville to celebrate your milestone.
Don't be the driver who hits the wall and gets taken out of the running for the victory lap! If you're a middle manager ready to move up to the executive level, make these five smart moves to clinch the win: Grow your executive presence, brand yourself, cultivate your emotional intelligence, engage in lifelong learning and promote yourself.
RELATED READING
MANAGING YOURSELF — STEP 4: HAVING EXECUTIVE PRESENCE
DO YOU HAVE WHAT IT TAKES TO EXUDE EXECUTIVE PRESENCE?
MANAGING YOURSELF — STEP 7: DIVERSIFY YOUR SKILLSET
WHO ARE YOU: WHY PERSONAL BRANDING MATTERS
LINKEDIN: MAXIMIZING THE NETWORK
BUIILDING YOUR EMOTIONAL INTELLIGENCE TO BECOME A MORE EFFECTIVE LEADER
GOT EI? WHY EMOTIONAL INTELLIGENCE MATTERS AT WORK
BEING KIND AND LIFELONG LEARNING
DON'T STOP LEARNING: STEPS FOR PURSUING CONTINUED EDUCATION
DON'T SELL YOURSELF SHORT
Sherrie P. Mitchell is part of the GovLoop Featured Contributor program, where we feature articles by government voices from all across the country (and world!). To see more Featured Contributor posts, click here.