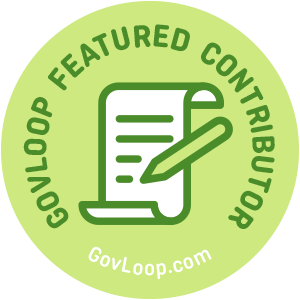 Whether you're a fitness aficionado, casual rambler, or unwavering devotee to all comfy seating arrangements, I think we can acknowledge the following as a truism: exercise can improve our health and well-being. 
We've all been separated from our normal routines in some way or another. We're in uncharted territory, with chunks of available time at our disposal. Hours we spent on our commute and taking kids to practice, time spent in yoga and the gym, those weeks we planned for our vacation…sigh. As we adjust to our new schedules and this unfamiliar form of hibernation, there's no better time to make exercise a priority. 
Gone is the excuse, "I just don't have time to exercise." 
To help get you into the habit of exercising at home, I bring you 8 tips to stay fit and flexible from your living room. 
Tips for Getting into the @ Home Exercise Habit
On average, it takes about 66 days to form a new habit. Though we aren't sure just how long we'll have this extra time on our hands, we might as well use it to our advantage and set the stage for developing or maintaining the healthy habit of exercising. 
P.S. Recommendations are based on personal experience as a certified yoga teacher and avid @ home worker-outer. I also received input from my colleague Steve Azzara, Crossfit-certified trainer.
1) Do the Math: Start by calculating the additional hours you now have available. Why, you might ask? If you know you're saving 10 hours a week by not having to commute to work, for instance, you can budget that time effectively—allocating 3-5 hours per week to exercise.
2) Block Out Time, Set Reminders: Create recurring events on your calendar for workouts. Set reminders to go off at least an hour before. This gives you time to mentally prepare, hydrate, and avoid heavy meals and quarantine snacks before exercising.
3) Find a Buddy: If you're stuck inside with your kids and/or partner, see if you can make exercise a family activity. You could also invite your friends to workout with you virtually. There are quite a few studios live streaming workouts for free. (Here's a long list of options for ya.)
4) Treat Yourself: Ok, so…Some may disagree with this approach, but I give myself a "snack pass" on the days I workout. If you're worried about going overboard, you can track your daily calorie intake. I use this free app.
5) Exercise = Exercise: Whether you spend 10 min or 50 working out. Do yoga, lift cans of soup, knock out a session of intense cardio kickboxing. Give yourself credit for being active. If you're tired after work on Monday, do a 10 min ab routine. When you have more energy on Friday—because it's Friday—switch to 45 mins of cardio. 
6) Stretch it Out…While Watching TV: I'm a big fan of Yin Yoga, a practice where you hold floor poses for 3-5 minutes to stretch connective tissue. It can help increase your body's range of motion and mobility in your joints and hips. Very important if you're stuck inside for long periods of time. So, throw down your mat, turn on [insert favorite streaming service] and try out these 10 Yin Yoga poses for Spring.
7) Keep Track of Accomplishments: If you promise not to beat yourself up if you happen skip a few days, I suggest keeping track of your workouts. Each week you can review your progress, and when this is all over you can take a look back at what you've accomplished. I use the same app I use for calorie counting.
8) Check Out These Additional Resources: 
Stay healthy!
Devin Boyle is a GovLoop Featured Contributor. She is Senior Consultant at Wheelhouse Group supporting the Partnership on Employment & Accessible Technology (PEAT) as Emerging Technology Lead and acting as Adviser to XR Access. An experienced communicator and avid writer, she has authored articles for national, local, and trade publications to advocate for societal change and social inclusion for vulnerable populations. She believes in the benefits of preparation before execution and the personal and professional power of Mindful Self-Compassion practice. She lives with her partner, dog, and one-eyed cat in Arlington, VA. You can follow her on Twitter and read her posts here.