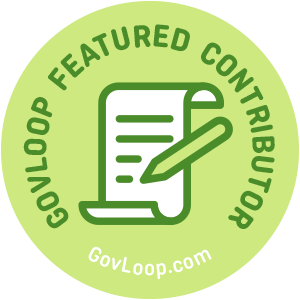 Do you know a champion? Of course, you do: Tiger Woods, Serena Williams, the United States Women's National Soccer Team. These are individuals who are accepted as better than all others in a sport or in a game of skill. A champion may be the winner in a competition.
A champion is also a person who fights or speaks for another person or in favor of a cause. Martin Luther King was a champion for equal rights. He was an activist who became the most visible spokesperson and leader in the civil rights movement Mother Teresa was a champion for the sick and the poor. She devoted her life to serving the poor and destitute around the world. She too was awarded the Nobel Peace Prize and became a symbol of charitable and selfless work.
What does a champion look like?
A champion is more than an athlete. What does it take to become a champion?
Every organization needs a champion or champions. Success in and out of sports is directly related to how willing we are to venture outside of our comfort zone. It's not the natural talent, the physical gifts or the training advantages that separate the best from all the rest.
A champion chooses to become uncomfortable. This is what drives an athlete to do just a little bit more than everyone else. Champions practice longer, run faster, and whatever sacrifices need to be made.
Champions don't just do their best. They are successful because they do whatever it takes.
While you and I may never win a Nobel Prize (never say never), we can become champions in the workplace. We may never rise to the likes of the champions mentioned above. Nevertheless, you can become the champion appropriate to your environment:
InnoVAte your work
Show commitment that will persuade others to follow
Inspire our co-workers to do more rather than "just enough"
Try to remove workplace obstacles
Follow through on workplace commitments
Possess the required skills and knowledge for the task/s at hand
Convince ourselves that we can make a difference
Articulate clearly
Help co-workers to be able to visualize the goal
Put in extra effort as champions do
Continuous Consistency
Maintain sustainability
Be aware at all times
Find out if there are other champions in your organization and talk to them about their experiences.
We need someone who will be our voice. This individual will speak up for us in our absence. Someone who will speak up for us behind closed doors in those secret meetings. Our advocate who believes we can make it even when we aren't so sure of ourselves. Our champion is our official spokesperson.
Your call to action: Begin demonstrating champion's traits suggested above.
June Cox is a GovLoop Featured Contributor. She is a Human Resource Specialist, Human Resource Development (HRD) with a federal agency. She has a masters degree in education and provides employee training and development to federal employees. June is a certified workforce development professional and a member of the National Association of Workforce Development (NAWDP). She has trained and developed hundreds of employees. She values investing in others. You can read her posts here.