At one time or another, we all have been the victim of a rumor mill. Whether the rumor is true or false is not the main focus, but your reputation is.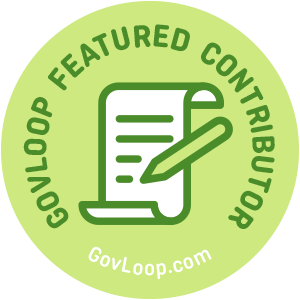 Your reputation is the sum of everything that makes you unique. It's your personality. What you produce. What you say and how you say it. And it's the perception that others have of you. In other words, it's the total package that defines you.
So what happens when you are misrepresented? Your personal brand suffers. Consequently, corrective steps are needed to get your brand back on track.
Well the same is true of your agency's brand. A bad reputation can be hard to improve. Here are the top three reasons to follow your agency's brand:
Employees are ambassadors
Employees are the first experience a customer has with a brand. Because of this, the customer's perception of the brand is influenced by the interaction with the employee. What does this mean? A negative experience negatively impacts the brand. A positive experience positively impacts the brand. It is important to understand the mission, vision and policies of your agency. As a result, you can proactively manage customer service.
Consistency is key
Customers can become confused with mixed messages. Confusion can translate into a lack of trust. Are you likely to believe in someone who changes their story every time you ask? Likewise, customers need consistency to believe in your agency. You become the image of your agency when you compose a tweet or present a webinar. It is especially important to pay attention to established standards. Examples could include a style guide for writing or visual identity guidelines about how to use your logo.
Leave a lasting impression
Agencies invest a lot in the creation of a brand. The end goal is to generate an experience that keeps customers coming back. Think of your agency's brand as a relationship builder. The more an employee delivers a positive brand experience, the deeper the relationship grows.
Overall, there's no denying that brands are important. It's everything you probably thought of and more. Your brand is the heart of who you are. Moreover, it's the intangible asset that we seek to define and master.
Ultimately, employees play a major role in building a meaningful agency reputation. Without a doubt, employees are the most important resource in delivering a brand.
Kandace Foreman is part of the GovLoop Featured Contributor program, where we feature articles by government voices from all across the country (and world!). To see more Featured Contributor posts, click here.