Crises are unavoidable. However, the way we chose to manage a crisis determines if and how quickly we can recover.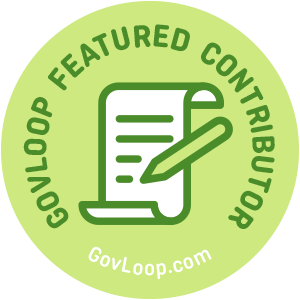 Some of the best lessons learned occur when we observe how others handle a crisis. A prime example is the current situation with Facebook. The company is under scrutiny for failing to protect the privacy of its 2.2 billion users. As a result, multiple lawsuits are being filed against Facebook; Congress has requested that the CEO testify; their stock has plummeted; and the top leaders – Mark Zuckerberg and Sheryl Sandberg – are under criticism.
Let's review the basic principles of how to handle a crisis:
Before the Crisis
Develop a risk management plan. It's always advisable to have a plan in place before an emergency actually happens. You won't be able to account for every scenario, but it's helpful to brainstorm on the top five to seven situations that your organization is likely to encounter.
After you have identified the risks, determine the impact of each risk. Will the emergency prevent you from being at your worksite? How will service delivery continue during an emergency? Is there a decision tree you need to follow before responses are made public?
Now that you have several scenarios identified, how will you respond to each? Draft language for each method of delivery. For example, include messages for your spokesperson, social media and website. Moreover, don't forget to include a message to alert employees.
It is also very important that your executive leadership take media training. This training will give leadership a basic understanding of media interview do's and don'ts. Make the investment. Get media training for your executive leadership.
During the Crisis
Since you have a risk management plan, this would be a fine time to reference the plan of action. Additionally, this is time to use your media training.
The first thing you do is apologize immediately. No one wants to hear you try to justify the situation. You admit that you got it wrong and you say how you will make it right. Then, you follow through on your commitment.
Your goal at this point is to stabilize the situation. Be honest. Speak the facts. Do not make assumptions.
Continue to monitor the situation. Make adjustments to your approach and update your risk management plan as necessary. If you employ your plan and work to get ahead of the crisis, you will likely avoid the "snowball effect" that has consumed Facebook.
After the Crisis
When it's all said and done, you must review what happened. Discuss what lead to the crisis in the first place. Ask questions. How could the situation have been handled differently to avoid the crisis? Where can improvements be made? What did we do well?
Debriefing after a crisis allows you to discuss and record lessons learned. This valuable information will hopefully help you avoid similar pitfalls in the future.
At some point in our lives, we all have to deal with a crisis. Your success in managing the crisis depends on how well you prepare for it.
Learn more about the Facebook crisis and following the basic rules of crisis management.
For more reading on managing crises, check out: How to Be a Government Gladiator During a PR Crisis
Kandace Foreman is part of the GovLoop Featured Contributor program, where we feature articles by government voices from all across the country (and world!). To see more Featured Contributor posts, click here.