The first known use of feedback was in describing a mechanical process. It has evolved to be something that affects people's morale, their relationships and even an organization's bottom line. This article takes a look at how to give better feedback and take it.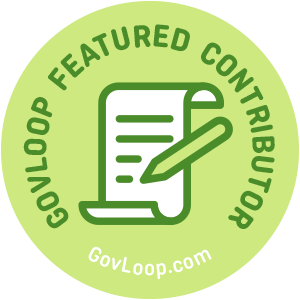 Merriam-Webster's definition of feedback is "the transmission of evaluative or corrective information about an action, event or process to the original or controlling source." Words like evaluative and corrective make us ask, 'What's wrong with me?' Even before we receive the feedback we convince ourselves we have been weighed, measured and found wanting.
Sources and Types of Feedback
We get feedback from the persons to whom we report, who report to us, our family, peers, the people we serve and various statistics.  It can be positive or negative, but always constructive.
Feedback Triggers
We intuitively know when someone is deliberately trying to hurt us or is being genuine. The degree of that recognition usually determines the intensity of our reaction to the giver. If we perceive the giver is apprehensive or nervous, we do or say things to make them feel better. However, we get defensive and have poor reactions when the giver appears to not care about how we feel.
The receiver always grows taller and stands straighter when feedback is good. Yet positive feedback is rare; awards and recognition ceremonies are now done by rote, which makes some successes seem less special. We tend to focus on the negative especially in the professional environment where we're always moving on to the next thing.
There are three triggers that block effective feedback:
 
Triggers
 
Identity
Relationship
Truth
What sets it off
We feel the substance of the feedback is wrong, unfair or unhelpful.
Feedback is influenced by the relationship between the giver and receiver.
Our identities becoming undone.
The impact
The receiver feels indignant, wronged.
The receiver reacts based on their beliefs about the giver or how we feel treated by the giver.
The receiver feels feel overwhelmed, threatened, ashamed, or off balance, unsure. Do we fight or take flight?
What it is
It shows how the receiver doesn't see blind spots.
It is how the receiver feels treated by the giver.
It's about us.
How to give and receive feedback
Prepare
First, BREATHE. As the giver, think about WHY you're doing it and what you hope to achieve. It shouldn't be done to "get even" or cause disruption. The word "source" in the definition should remind you of feedback's cyclic nature. Instead, identify the facts of the situation; how should you react when sharing these facts? Next, arrange to meet in person with the receiver at a time that is relevant to the situation; not a year later. Let them know why you wish to meet and get their OK as it improves the chances of being heard if the feedback is not deemed unsolicited. When and for how long you should meet should be a mutual decision.
Listen
Both parties should be "present;" put away or turn off anything that will cause distractions. Givers, be open and show some vulnerability. Watch your body language and facial expressions, as it may trigger the receiver's defense mechanism. It is the receiver's responsibility to decide how much they take in and choose to learn and grow from.
Assert
Explain why what you're addressing matters. Apprise the receiver of the benefits based on the facts as well as the impact. Receivers, without being defensive, ensure you have understood and make the giver feel "heard" by summarizing the information you've been given. Certainly, we always thank the giver for any positive feedback. Consequently, we ought to thank them when it's negative because you'll either thank them for caring enough to look out for you or for putting their cards on the table.
Manage
It's about two-way communication. As the giver, you should be prepared to gauge the impact of the conversation and adjust accordingly. The receiver should be able to share their perspective and get clarity. There is nothing more frustrating than not having the opportunity to be heard, especially when you have something to say.
Offer Solutions & Followup
Above all, don't play the blame game; both parties should discuss and offer solutions and alternatives. Make a plan; set goals and milestones. Decide on when to have follow-up meetings to measure progress, celebrate the achievements and successes and review the plan.
Ultimately, we need to decide what's right for us and how we can adapt some of these guidelines to fit our environment. Remember to:
show respect
give negative feedback in private
be present
avoid distractions
encourage two-way dialogue
Further reading:
Erica Harris is part of the GovLoop Featured Contributor program, where we feature articles by government voices from all across the country (and world!). To see more Featured Contributor posts, click here.