Experiencing any kind of discrimination, especially in the workplace, is extremely devastating. It can be frustrating and degrading. One form that has not received lots of attention is age discrimination, especially against younger employees. Because I don't foresee age discrimination subsiding any time soon, I've provided four simple tips to break through the age discrimination barrier.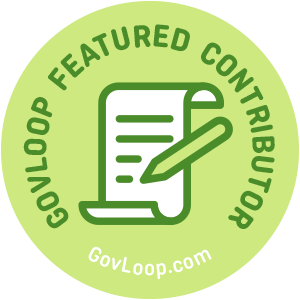 The aging workforce
So, let's take care of some housekeeping up front. There are varying interpretations of the age ranges of Baby Boomers, Generation Xers and Millennials: the three principal generations in the workforce today. For simplicity's sake, I'm using Pew Research's March 2018 definitions:
Boomers – 1946-1964
Gen X – 1965-1980
Millennials – 1981-1996
Here's the bottom line. The federal workforce of today is…(mmm, how should I say this?)…increasingly experienced. Don't believe me? The average age of the federal workforce is 47 and a half and has been between 46 and 48 since at least the last 20 years.
In fact, according to an article by Politico, the American workforce, in general, is getting older as Boomers continue to work up to and past normal retirement age. Even as millennials become the biggest cohort in the private sector, the average age of all U.S. employees has increased to 42 years old from 30 years old, just 30 years ago.
But there's a slight problem. The federal government's aging employees don't proportionately represent the demographics of society. In the federal government (as of 2017), only 6 percent of employees are younger than 30, but in the U.S., 18-29-year-olds make up 16 percent, almost three times that, of the population.
Also, 49 percent of federal employees are between 30-49 while in the U.S. they only make up about 25 percent of the population. And a staggering 41 percent of federal employees are between 50-64, compared to just 20 percent in the U.S. population. There are more than twice as many 50-64-year-olds, by percentage, in our government than in our society!
Age discrimination
It's no wonder that survey respondents reported that discrimination on the grounds of being too young is at least as common as discrimination on the grounds of being too old and 80 percent of respondents believed that age discrimination against younger employees was a public issue in the workplace today. Age discrimination, or at least perceived age discrimination, against younger employees is a real issue in the workplace, even in the federal government.
What's more is that perceived age discrimination has negative consequences on affective commitment to the organization, causing more turnover amongst younger workers.
If we want to build a strong, future government workforce, we need to attract, train, nurture, retain and embrace our future employees (even if they're millennials).
Sadly, unlike for being "too old," discrimination for being "too young" is not protected by law. Only employees over 40 are actually protected by age discrimination laws, particularly due to the difficulty of discerning between age and "experience."
Tips for busting through the discrimination barrier
So, if you are under 40, in the federal workforce, don't fret. I've got some tips for you to maximize your opportunities and ensure others are taking you seriously.
1. Have a plan
Take advantage of the planning tools the federal workforce has to offer. Individual development plans are great resources and guides for researching, organizing and documenting your career goals. To create a realistic IDP, be honest with yourself. Objectively look at your experience, skills, strengths and weaknesses, education and training, and short and long-term goals. Then work with your supervisor or trusted advisor to determine the best individual path for you. If your organization hasn't implemented an IDP program (and many have), check out OPM's Training and Development Policy Wiki on IDPs here.
2. Be agile
In order to maximize your experience, potential and opportunities, be willing to step outside of your comfort zone. Consider travel, training and developmental opportunities including workshops and conferences, lateral transfers, volunteer work and mentorship programs (both as a mentor and mentee). Check out OPM's Leadership Development Programs page here, where you can search programs by agency, pay level and keyword.
3. Never give up
You will get rejected – it's inevitable. But don't let your rejections kill your spirit or define your progress. Keep pushing through the "no's" to get to the "yes." You don't have to view rejection as a bad thing at all – be sure to take something away from each setback that makes you smarter, stronger and a better employee.
There seems to be a great quote that is widely attributed to Thomas Edison that goes something like, "I didn't fail 1,000 times. The light bulb was an invention with 1,000 steps."
To help with the damage, Forbes suggests six ways to rebound from rejection. Here's one more – keep it in perspective: reflect on your higher power, family, friends and the systems of connections bigger than you. The pain of rejection is temporary but the ways you will grow and persevere will last a lifetime.
4. Build your brand
Building your brand means that your audience knows what to expect from you: professionalism, work ethic and expertise. Check out this comprehensive guide to building your personal brand.
Included in your brand is your network. Have you ever heard that your network is your net worth? Build a team of professionals around you who want to see you succeed. This includes family, mentors, supervisors, coaches, colleagues and even subordinates. This team will be honest with you, ensure you know about new opportunities and provide support and guidance when you need it most.
From having a plan for your career to investing in a mentor and building your personal and professional brand, applying these tested truths can help you overcome age discrimination and break through the barriers of youth biases. And you can pave the way for the future of the federal workforce.
Related articles:
Too Young to Lead? When Youth Works Against You
Gerome Banks is part of the GovLoop Featured Contributor program, where we feature articles by government voices from all across the country (and world!). To see more Featured Contributor posts, click here.