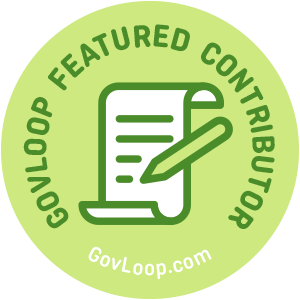 I recently completed a No Complaining Challenge. It was just seven days, but it was an eye-opening experience for me. From complaining about how I feel when I wake up to complaining about how politicians are ruining our country, and everything in between, there seems to be no end to the things I can find to gripe about.
There is a healthiness to venting when we have strong emotions, such as anger or fear. Most of us have probably heard of some of the negative effects of bottling up our emotions, so we certainly don't want to get into the habit of burying our emotions just so we don't complain. We do need to be aware, however, how easily and quickly venting can become complaining.
Griping
To prevent this, we need to make sure we put a purpose to our griping. What do we want to accomplish from it? In the course of our venting, we need to focus on a solution to the situation. It may be as simple as accepting that the problem is part of life that we can do nothing about, and there is no benefit to be gained from being upset about it.
It may not be that simple though. The solution may require action. To ensure our venting doesn't become complaining, we need to turn it into a strategy session. We may need to look at how we could do things differently next time, or find a change we need to make in our lives.
Gratitude
Another way to reduce our tendency to complain is to be thankful. It's pretty much impossible to gripe and express gratitude at the same time. When you're tempted to complain, think about how you can be grateful for the situation instead.
There is a popular poem that demonstrates this by saying that dirty dishes mean we have food to eat and laundry means we have clothes to wear. How else can we be grateful?
Even if you can't find a way to be grateful for the thing you might want to complain about, maybe you can be thankful for something else to take your mind off it. Did you get the wrong order in the drive-through? You can be thankful that this isn't your only meal today, or that your car has heat.
Being truly grateful for the good in your life can make it much easier to quit complaining.
Challenge
I used to see myself as a fairly positive person. I still do, but now that I know how prone I am to complain, I see how much better my life can be if I focus on quitting complaining. I don't expect it will be easy, but I do expect it will be worth it.
Think about the people around you. Do you like being around those who complain? Most of us don't, so I'm sure if we reduce how much we complain, others will enjoy our company more. Equally important, we will be happier. That right there is reason enough.
So I challenge you, as we see the new year approaching, let us resolve to reduce how much we complain. If you haven't done a No Complaining Challenge before, I urge you to consider going seven, 21, or even 30 days focused on not complaining.
For the super-serious, consider picking up a copy of Jon Gordon's "No Complaining Rule" to help you "conquer negativity and inspire others to adopt a positive attitude." Let's make our lives and our world better by moving from griping to gratitude.