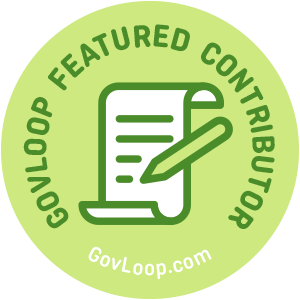 I'm a writer by degree and trade. Just over two years ago, I started working for the Montana Department of Justice's (DOJ) Motor Vehicle Division (MVD) as the technical writer. The position went much like you would expect for the first year: editing and revising forms, writing newsletters, other mundane tasks. I was learning the business processes through my daily responsibilities. But my future would take a drastic turn toward innovation, experimentation and a chatbot named BEN.
It all really started when my office was moved. I work remotely and, at the time, I was tucked into an office in the Bozeman Driver License Station adjacent to a dance studio. The daily warm-ups on the ballet bar resounded through my office like a jackhammer. I wore headphones and lived in my little bubble while Disney songs reverberated through walls to unseen dance routines. But, as Elsa reminded me every day, "Let it go!"
Eventually, it was decided that I would move to a space on the other side of the station, very far from the dance instructor's "And a one, and a two!" The headphones came out, and I started to hear what was actually going on in the station. Customers complaining. Occasionally someone would come through the door and start yelling at the staff immediately. I thought to myself, what would cause a person to do that?
I determined the main point of friction was the website. This was our first customer interaction point, a frustrating lump of text trying to explain complicated services that spanned multiple web pages to compile all of the necessary information. It read like our employee manual, a 200+ page Word document.
I knew the website, being tasked with updating information on it; I even compiled a style guide to clear up inconsistencies, but even I had trouble finding information. The need was obvious, so I was determined to do something about it.
I approached my administrator with a request to redesign the website. She agreed, mentioning that it was on the list of to-dos, but it was toward the bottom. She concluded that I could work with the DOJ webmaster if I wanted, but I'd be going forward on my own (i.e. don't let it affect your regular duties).
Now, we should cover a couple small things first. I did not know how to design or build websites. Working on the website to change text, adding minuscule bits of HTML code to set an anchor, this was the sum of my experience and technical skill. I had asked to tackle a project I knew nothing about.
So what did I do?
I jumped in head-first and experienced wave after wave of failure
I met with the webmaster, Vince, and explained that I wanted a wizard of some kind to step customers through the complicated services
I took a Udemy class on how to design landing pages
I started working with Photoshop for the first time
Meanwhile, Vince discovered Tars, a chatbot builder that doesn't require coding and takes users step-by-step through automated conversations
Together, we pitched the chatbot to all major stakeholders at MVD; it was approved to move forward, but with the same caveat as redesigning the website
I worked on MVD's bot system for months, putting the website redesign on hold
With nearly 30 chatbots making up BEN (or Bot Enhanced Navigation), I mapped out every process and service that MVD provides to customers that I could come up with. I was the only employee that worked on the bot system, building all logic, writing all content and learning the product in its entirety with the materials provided.
I accomplished the chatbots' conversational flow by parsing through information on the website, asking the examiners in the Bozeman station a multitude of questions and listening to the public as they complained about their experience on the website. The end result was a system truly built by the customers and the employees that interact with them on a daily basis. And it only took three months.
Our brand new automated conversation system (as we now call it) offered numerous services and features in a clear and concise manner. I also piloted MVD's first-ever portal to receive customer questions and complaints and functioned as a feedback system that allowed users to rate their overall experience and leave feedback, all through the chatbots. These two particular features sent ripples through our organization in the months to come, but I digress.
With the chatbots ready for launch, I started working on my original project: MVD's website redesign. However, I had a new direction. I spent another three months finalizing phase one of the redesign, incorporating the chatbot into all aspects of our website as a floating widget in the bottom-right-hand corner. I also added new pages such as "Contact Us" and "Locations," as well as a simplified home page that directed users to interact with the chatbot.
Everything launched in August 2017. For the first time ever, MVD received a flood of feedback on all aspects of our digital experience (not just the chatbot). I reviewed every rating and review, tracking user movements through chatbot interactions to determine pinch points and remediations needed. This went on for about three more months before the system started to receive a steady stream of five-star ratings. Once again, the system was molded by the customers and their needs.
The first six months reduced calls to our call center by an average of 1400 calls a month. Before long, customers started showing up better prepared, frustrations subsided and no longer immediately yelling at the examiners. Customers told examiners that the website was easier to navigate and the chatbot was fast and helpful.
Within nine months, I had effectively disrupted MVD's digital customer experience with one rogue project, defying traditional approaches in government in a multitude of ways. Moreover, I started completely from scratch in essentially all areas of the technologies I was using. So how did I do it?
Find out by following my future articles in GovLoop. I will fully layout my processes and discuss the implications of chatbots in government, including data-rich posts that cover the numbers. In addition, follow me on LinkedIn to continue the conversation. I will post each article with an open invitation for any and all to leave their feedback, ask questions and even critique (in a professional manner) my work. See you in the comments!
Levi Worts is part of the GovLoop Featured Contributor program, where we feature articles by government voices from all across the country (and world!). To see more Featured Contributor posts, click here.