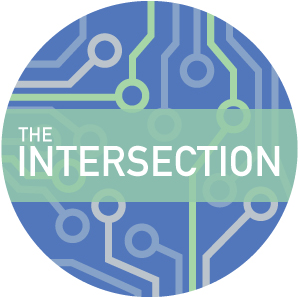 It's probably safe to assume that we've all heard the old "practice makes perfect" saying at least once in our lives.
The formula is simple: work hard, work often and you'll dominate — eventually. We bought into this concept. We believed, we did, we conquered (even if it was just in our minds). But then we became working professionals, and life happened.
We got busy. Practicing got harder, and it seemed those doors for advancement weren't always so easy to walk through.
Maybe the training and professional development budget dried up. Maybe you weren't asked to work on that new and exciting project. Maybe no one knows you're secretly into design work or Web development because it's not your day job. Or maybe the real issue is you just don't know where to find those diamond-in-the-rough opportunities to learn new skills, work and get paid all at the same time.
Take a deep breath. You're not alone.
"There are lots of people with lots of skills that nobody can find," said Lisa Nelson, who manages the federal Open Opportunities Program. "And that's one of the things government needs to do, is be able to find people with these skills."
Nelson speaks from experience. She manages a governmentwide program housed within the General Services Administration that caters to feds looking for professional development opportunities and managers looking for their help.
The program first launched as a pilot in 2013, in the wake of the White House releasing its Digital Government Strategy, which focused on delivering better digital services to citizens. At the time, GSA was tasked with launching mobile products, building application program interfaces or APIs, getting customer feedback and searching for talented government employees who were willing and able to work on these assignments.
"Our hypothesis was people would want to work on something like this," Nelson said. "We built a minimally viable product on WordPress, which is very different from our platform now, and we focused on the experience of participants, whether or not they would want to continue and whether we'd have enough people to do these kinds of initiatives."
Early program metrics showed people weren't just able, but very interested. "They liked the opportunity to get outside of their day-to-day jobs [and] to meet people across the government" and build lasting professional connections.
The professional development opportunities or projects posted for employees to peruse were mainly focused on digital government at first. But that changed in June 2015 as more feds heard about the program and asked to post projects that weren't digital in nature.
For example, the U.S. Agency for International Development was looking for a handful of people to serve as Innovation Global Ambassadors at their organizations. Really, who wouldn't want that role? Apparently everyone did because that opportunity seems to be filled. Devastating, I know. But there are other opportunities waiting for you out there. Check them out here.
If you're a federal employee wondering if Open Opportunities could be a good fit for you, here are eight things you should know about the program:
#1 Open Opportunities does not offer volunteer assignments. They're professional development opportunities that enable people to find fellow employees across government with certain skills and passions. These projects unearth people who are buried in agency silos across the government.
#2 Participating employees are still responsible for completing their regular assignments and duties at their home agency or office.
#3 You must be a federal employee to participate. This excludes contractors. When you first log on to the site, you're prompted to create an account or log in. (You can also view opportunities without logging in, but you can't apply them.) The profile is much like what you use for LinkedIn, and it allows you to showcase your skills and interests and also gives those looking for talent a better sense of what you can do.
#4 Anyone with a .gov email address can post an opportunity and respond. Some projects are ongoing and others are one-time assignments. Either way, projects should take up no more than 20 percent of an employee's workweek.
#5 Employees need their supervisors' approval to participate. For many managers, the thought of allowing their employees to work on a project for another agency is a culture change. But there are payoffs for everyone involved. Keep reading…
#6 Open Opportunities participants and contributors have been busy. Since the program launched in fiscal 2013, participants have completed 319 tasks and another 44 are in progress. More than 65 agencies have participated on a task, and the feedback has been overwhelmingly positive. The program allows you to see what's happening across government and bring that knowledge and experience back to your agency.
#7 The program is evolving. Nelson is starting to work with agencies that want to use the Open Opportunities platform for internal use as well. For example, GSA's is working to put its employee rotational program opportunities on the platform. Individuals would be able to log and use a filter to view only GSA opportunities.
#8 There are plenty of Open Opportunities success stories. One in particular that Nelson shared was about an employee at the Department of Veterans Affairs who wanted to learn more about WordPress. She started with a simple WordPress task developing a checklist for an organization that wanted to move onto the platform. She worked her way up to developer on a big project managed by the White House Office of Science and Technology Policy. #Winning!
Do you already participate in a professional development program? Share you insight/experiences in the comment section below.