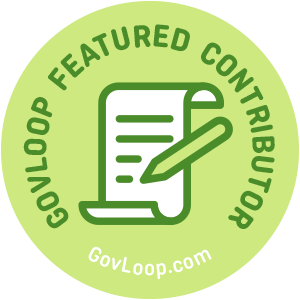 In just a few days, federal agencies will reach the end of their fiscal year.
The fiscal year is the accounting period for the federal government which begins every October 1 and ends on September 30. The fiscal year is designated by the calendar year in which it ends. For example, fiscal year 2020 begins on October 1, 2019 and ends on September 30, 2021.
While researching for this article, I learned why the federal fiscal year begins on October 1. It allows newly-elected officials time to participate in the budget process their first year in office. For example, President Donald Trump and the Congressional members elected in November 2016 took office in January 2017. The administration proposed its FY 2018 budget on February 27, 2017.
The Fiscal Year
FY 2019 is the budget for October 1, 2018 through September 30, 2019. There are four quarters in a fiscal year. October, November, and December (Q1), January, February, and March (Q2), April, May, and June (Q3), July, August, and September (Q4).
Approaching the end of the fourth quarter (4th Qtr. or FY4)), federal employees all over the nation are preparing for the end. At the end, there's a whole lot of reporting and sharing but because many of us wait till the end, we find ourselves in a last-minute bind to report and share what we have been doing all year. The end of the fiscal year is a big deal in the federal government. Here are some tips for us to get fiscal for FY2020:
 Fiscal Reminders:
Be Proactive. According to Steven Covey, author of 7 Habits of Highly Effective People, Habit 1 means to Be Proactive. It is about taking responsibility. Proactive people recognize that they are response-able.
Begin with the End In Mind. Habit 2 of Steven Covey's 7 Habits is based on the principle that all things are created twice. There is a mental (first) creation, and a physical (second) creation. According to Covey, Begin with the End in Mind means to begin each day, task, or project with a clear vision of our desired direction and destination, and then continue by flexing our proactive muscles to make things happen.
Categorize work on a weekly, monthly or quarterly basis.
Color code the work. I am responsible for several programs. My calendar is colored to illustrate each program.
Establish a better tracking system to track your work's progress. There are a plethora of program management tools to assist with tracking.
Create a model/approach for a better transition when transferring tasks to another employee.
Keep track of accomplishments, kudos to include at the end of year (EOY) self-assessment.
Build alliances. It is paramount to accomplishing much (John Maxwell).
Become a planner and a doer.
Avoid cruising in your career
 Assume additional tasks (ex: serve on committees, workgroups, projects) to enhance your EOY performance appraisal.
Influence: If your influences are to reach far, you're going to need more than a one-man crew (John Maxwell).
We all should know by now that an ounce of prevention is worth a pound of cure. Therefore, our most important work is always ahead of us and never behind … (Stephen Covey).
Thanks to GMend for giving me the inspiration for this topic.
Call to Action: We can begin implementing several of the above reminders and get fiscal!
June Cox is a GovLoop Featured Contributor. She is a Human Resource Specialist, Human Resource Development (HRD) with a federal agency. She has a masters degree in education and provides employee training and development to federal employees. June is a certified workforce development professional and a member of the National Association of Workforce Development (NAWDP). She has trained and developed hundreds of employees. She values investing in others. You can read her posts here.