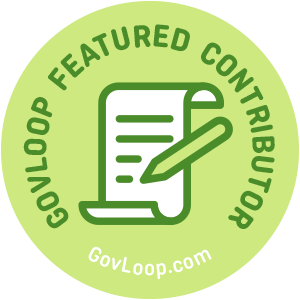 Several years ago, I discovered a company that personalizes gifts — all types of gifts. I like this company for its uniqueness. I have been using this company for life's precious moments. Moments for family, friends and co-workers. If an individual receives a gift from me, they know that it was designed just for them.
Personalization (mostly known as customization) consists of tailoring a service or a product. This approach accommodates a specific individual. If a product is personalized, it was intended for a specific person.
This company interested me. I began to order 90% of my gifts from there. My orders allowed me to express to those I was gifting how special they are.
How can you bring this sort of personalization to the workplace?
Each one of us is unique. We have been custom-made by birth. We should create a personalization of our work in our workplace.
Our work itself has become discrete, autonomous and complex. Thus, designing, planning, and executing personalized work is a strategy which integrates into every element. Every aspect, from the big picture to the small things of how we communicate with employees, brands us.
First things first: halt competition
Establish your brand
Think outside the box that you may have put yourself in
Choose something/s unique that identifies your work
Step outside your comfort zone
Continuously cultivate your craft
Never stop thinking
Keep your eyes and ears always open
Measure what you have done
Think of ways to make it better
Be intensely loyal to the work you do
Be aware of your workplace situations
Carry out your work with absolute authority
Be the you you were made to be. You will be on your way
Why personalization is important to us
As everyday consumers, we ask –perhaps demand — a phone plan unique to our needs; we personalize our desktop for our frequently used applications, our smartphones and much more. With the click of a mouse, we can have whatever we want shipped to our home. Our customized grocery list packed with favorites delivered to our doorstep. We can have a car show up at a specified location and take us wherever we want for a reasonable price.
I was in New York City recently; my daughter called me an Uber driver from Florida. I exited the hotel lobby. The Uber driver arrived in less than three minutes.
We can make an influence when we personalize our work in this same customized way.
Even as our visibility might fade, i.e. we secure another position or retire, the personalization and influence of the work remain.
Although your organization may be complex and even bureaucratic, we should consider trying to find, understand, and carry out our work with a unique approach. The best workplace professional knows that there's a better, much more meaningful, and necessary way to thrive. It is striving towards personalization.
Your Call to Action: Begin to think of other ways to personalize the work that you do or use the suggestions above.
June Cox is a GovLoop Featured Contributor. She is a Human Resource Specialist, Human Resource Development (HRD) with a federal agency. She has a masters degree in education and provides employee training and development to federal employees. June is a certified workforce development professional and a member of the National Association of Workforce Development (NAWDP). She has trained and developed hundreds of employees. She values investing in others. You can read her posts here.