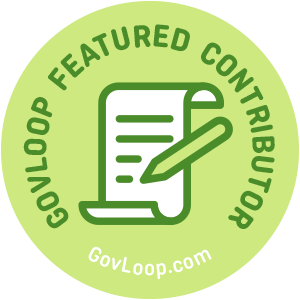 "We absolutely made it through the storm. Beyond lucky. We were spared." —New Orleans Mayor Cantrell
Preparing an organization for an emergency is stressful, thrilling and grueling. Watching the media updates about Tropical Storm Barry took me down memory lane. As a former 911 and 311 director, I clearly remember the challenges of planning for an emergency. Both planned and unexpected emergencies demand an enormous amount of coordination.
I particularly thought about the 911 and 311 staff in New Orleans. Graciously, the Executive Director of Orleans Parrish Communication District (OPCD) Tyrell T. Morris, discusses staff mobilization of essential employees.
Orleans Parrish Communication District (OPCD)
OPCD, with a staff of 178, is the department responsible for the 911 and 311 communications for the city of New Orleans. A city known for great food, music and Mardi Gras but also for Hurricane Katrina. Even though Hurricane Katrina occurred thirteen years ago the memories are still fresh.
911 and 311 are truly the first responders every day of the week. However, they particularly went above and beyond to serve their community during Storm Barry. Remarkably, they fielded over 9,000 calls during a forty-eight-hour period. Not to mention, the 311 division nearly handled 7,000 calls for service.
According to Executive Director Morris, a city-wide hurricane campaign was started June 1 in preparation for the hurricane season. His staff was ready and prepared. Morris acknowledges there is still lingering anxiety due to Hurricane Katrina. He got ahead of this with early and positive communication to his staff:
"I can imagine that some of you may be feeling a little anxiety as you all know too well how hard tropical weather can be on our community. Although Hurricane Katrina was over 13 years ago, the memories are still prevalent. But know one thing for sure. We have the best technology and staff experts protecting us unlike ever before. You all are emergency communication professionals and just like any other first responder and public servant, we #SHOWUP when duty calls. Well y 'all, that bell is ringing. Let us embrace this mission for what it is and commit to demonstrating just who we are as a family and unit. THE BEST OF THE BEST."

Director Morris' Tips for Effective Mobilization and Motivation

• Communicate early and often
• Be honest regarding the emergency or threat
• Address staff anxiety
• Reinforce "we are a team" attitude
• Show appreciation for their knowledge and experience
• Establish a sense of pride and ownership
• Be a resource for your team
Planned and Unexpected Emergencies
Presidential inaugurations and Independence Day are well-known celebrations in the nation's capital that require the government to close. Obviously, these are large-scale events that entail months of organization. With this in mind, the necessary preparatory groundwork is put in place well in advance.
In the same fashion, as planned events unexpected events such as inclement weather force municipalities to close. Such closures do not apply to essential emergency personnel. For instance, it's business as usual for public safety departments such as police, fire, medical service, 911 and in most cases 311.
Without the luxury of time, these incidents beg for a unique level of swift and innovative planning. Certainly, the utilization of Continuity of Operations Plans (COOP) in combination with constant scrutiny of situational updates guide logistics. Nevertheless, unpredictability is a major concern for coordinating staff mobilization.
Combination of  Planning and Agility 
Preparing in advance for emergency management is fundamental. On the other hand, agility is just as important. During a recent TEDx held in May 2019, Graham Quinn the Executive Director to the City of Philadelphia's Philly311 speaks about "Using Emergencies to Fuel Innovation". This is a story about what happens when an emergency leads to progress and innovation in city government. See video here: TEDx.
Janice Quintana is a GovLoop Featured Contributor. A government nerd, customer service practitioner and 311 pioneer, she has worked in local government as the Director of 311 in three different municipalities. She is fascinated with innovation, technology, data, service delivery and community engagement. When Janice is not following local government rock stars or trends she enjoys her status as a tennis enthusiast and travels the globe to watch a good match. She currently lives in Charlotte, NC with her two chihuahuas. You can read her posts here.