With students heading back to school, it's a good time to look at how, as professionals, we can extend our learning. Professional development is critical to ensuring you can move forward in your career. With the pace of change in every industry, staying static is simply not an option. Professionals have to stay on top of technology changes from both a tactical and strategic perspective. Technologies like AI change the way we work, providing a new depth of data and information.
But more than staying abreast of technology, professional development should also encompass traditional "soft" skills like communication and leadership to help you grow in how you interact with a workforce that is becoming more dispersed and diverse.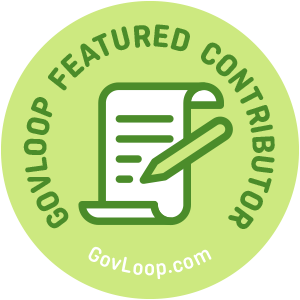 Professional development can take many different forms. Each one lends itself to improvement in different areas.
Mentoring
Mentoring is a collaborative, agreed-upon relationship between a senior professional and someone more junior. The idea of a mentor is to give a junior employee a point of contact to bounce ideas off of, seek advice on career decisions, and look to as an example of where they want to go professionally. Mentoring can happen organically or as a facilitated effort. It is a great relationship to help provide direction towards other training that may support career goals.
Anyone can be a mentor but knowing that is your role is key to making the relationship successful. A mentee should approach their mentor with the idea of a more formalized exchange of ideas and advice. Together, they can agree on some parameters, including times to meet, career goals, specific areas for improvement and more.
Mentorship can be even more formalized through programs like Women in Technology's Mentor-Protege Program or ACT-IAC Voyagers Program. These and others like them offer pairings of mentors and mentees who may not know each other professionally but are good matches in terms of career position and goals. These programs tend to have a mix of facilitated sessions as well as one-on-one time with a variety of mentors.
Certifications
Certifications offer a third-party endorsement of your ability to undertake a particular task or demonstrate a particular skill. Certifications can be technical in nature, focused on cybersecurity skills or tools, or on a specific programming language. They can also be more focused on management processes like change management or project management.
Certifications are earned through the study of a topic, usually as a result of passing an exam of some type. The time and effort that goes into a certification demonstrates not just your knowledge of the topic but also your commitment to that field. Certifications are best suited to supporting tactical goals and increasing technical skills.
Events
Attending events, whether online or in person, is perhaps the easiest way to meet professional development goals. Listening to speakers provides new perspectives on topics and allows for new ways of thinking and problem solving. The networking that happens at these events provides a host of new connections and perspectives that can be used immediately in your job. Additionally, many events provide hands-on training that may result in certification or continuing education credits.
Events provide a great opportunity to hone the soft skills of communication and collaboration. The ideas gained at events could lead you to seek more tactical training in an area where you know you need more experience.
No matter how you go about doing it, professional development should be an item on everyone's to do list. Finding ways to grow in your position and bring more to your organization benefits you, your colleagues, and the mission.
---
As the founder of GovEvents and GovWhitePapers, Kerry is on a mission to help businesses interact with, evolve, and serve the government. With 25+ years of experience in the information technology and government industries, Kerry drives the overall strategy and oversees operations for both companies. She has also served in executive marketing roles at a number of government IT providers.
Photo Credit: Dragos Condrea on Bigstock