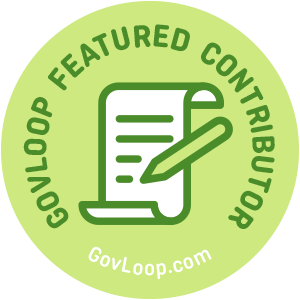 Perhaps now is the perfect time to focus on who you've always wanted to be. We are amid some very strange times. The changes we are experiencing professionally and personally in the current environment are unprecedented. Cities and states in lockdown, children learning from home, sports and live entertainment have stopped and many are teleworking.
All these adjustments can create a great level of stress. But what if we pivot it into an opportunity? Let us think through this together…
Many years ago, when my kids were young and my income much less, my family and I would take an annual vacation to a friend's camp in the Adirondack Mountains. It was a welcome reprieve from day-to-day stressors. It brought fresh air, no schedules, and simply a break from the outside world. Always an adjustment to get used to days without television, internet or cell phones; it quickly brought a sense of calm and introspection.
After a few days of cleansing the overstimulation from my body and mind, I started to notice something invigorating and interesting. With all the other distractions and busy work shut off, I suddenly had clarity and focus on what really mattered to me; on what "filled my bucket".
So, what does this story have to do with our current state of affairs? Well, we are certainly not in a time without television, internet or cell phones. We are certainly not in a time of peace and quiet. We are certainly not in a time lacking overstimulating information. However, we are in a time in which our circumstances provide an opportunity to refocus ourselves to reinvent ourselves.
Being asked to self-isolate inside of one's home can lead to many reactions. Some are bored while others are stir-crazy. Some may be angry, frustrated or afraid. Would it be possible to shift these thoughts and feelings from angst to action? Is it possible to redirect the energy to create an opportunity?
Turning feelings into action
Before one can act, some introspection needs to occur. Identifying the thoughts and emotions circulating through your head and heart will help determine next steps. Take some time to "tune in" and pay attention.
In my experience, a great way to do this is through free writing. This is a type of journaling without a required topic or a specific format. It is simply putting pen to paper (yes – the old-fashioned way) and writing whatever comes to mind. This doesn't have to be a long session. In fact, the best way to tap into your thoughts and emotions is to free-write for 15 minutes per day. If you do this for one week, you may be surprised at what you identify.
Once the thoughts and emotions bubbling up have been identified, you can shift to action. Individuals have varied reactions to the circumstances we are in. The table below provides some examples and related ideas about how one can transition.
| | |
| --- | --- |
| Thought/Feeling | Possible Action Steps |
| Boredom | Fill your time with all the things you had wanted to do but "didn't have time" |
| Stir craziness | Use that energy to exercise, redecorate, write, paint, clean, play with your children or pets |
| Anger | Leverage the energy to activate personal change. Perhaps this is simply the boost needed to figure out steps necessary to create a happier future or increased contentment? |
| Frustration | Take time to reflect – what is the frustration associated to? Can you control those things? Shift your emotional energy by identifying your locus of control and then do something about those things |
| Fear | What is the fear related to? Your health? Losses? Regrets?   Then identify small steps to improve your health. Nurture the things that you have. Plan to accomplish some of the things that you missed out on. |
Sometimes challenging circumstances are the exact thing we need to reflect and refocus. Rather than being stuck in thoughts and feelings that are not helpful, leverage them to clearly map directions and next steps.
Kathleen Glow-Morgan is a GovLoop Featured Contributor. She is a New York State Licensed Clinical Social Worker that has been employed by the Veterans Health Administration since 2008. She currently works as a National Transformational Coach Captain and Health Systems Specialist within the Office for Veterans Access to Care. Ms. Glow-Morgan is a Certified Alternate Dispute Resolution Mediator and a Certified Change Management Practitioner. Ms. Glow-Morgan has expertise in conflict management, communication strategies, coaching and change management. She has presented at numerous national conferences and workshops.