In your lifetime, you will go through dozens of transitions. Whether you relocate for a job, get a promotion, move to a different team or organization, or get a new boss, we all have to navigate transitions. As a leader, successfully leading through transitions can make or break your career and will most definitely influence how happy you are.
During a transition, you have to throw out the notion that you can hustle your way thro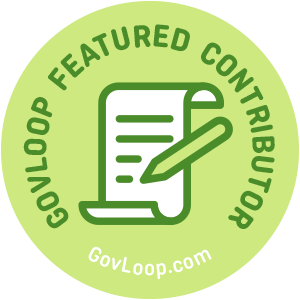 ugh it; that you can employ the same skills and know-how from the past to be successful going forward; that you have to be in action-mode all the time; and that you know how to fix all the problems before you.
In a transition, these are traps. Traps that many of us have fallen into. These traps have negative effects on our psyche and career.
From firsthand experience and lots of reading, successfully leading through transitions boils down to doing three things really well in the first few months of the transition:
1. Learn
Your first, and most important, responsibility during a transition is to learn. Whether you got a promotion or a new job, you must spend your initial time in the transition preparing yourself. You should never ever skip this step. Many a career has been derailed by skipping the learn step and going straight into execution mode.
Focus your learning on the new environment. If the business or mission is foreign to you, then delve into it. Understand the nuances of the organization's operation and the levers available to you to impact the mission. Identify and connect with the employees that have been in the organization the longest in order to get a true sense of the culture. Be hyper aware of the team's critical stakeholders and how they interact with each other and your team. Establish your own positive connections with them. Be clear with your boss and employees on expectations; check in regularly and adjust with their feedback.
Focused learning increases the chances that you will make good initial decisions. This, in turn, will, increase the trust that people have in you and your judgement.
2. Build
Our second duty is to build your team. I don't just mean your direct reports. The higher you go as a leader, the more you realize that your team is your peer leaders. Build relationships with your peers and your boss to ensure that they are aware of your learning plan, the insights that you are gaining and the strategy that it is informing.
Whatever the transition, your peers and boss are also experiencing it with you. Your job is to take them on this journey safely and quickly.
As time permits, you should try to perform the learn and build phases together.
Effective relationship building and a comprehensive learning agenda produces an informed strategy and vision that will be supported by your peers, boss and direct reports.
3. Execute
Early wins bolster your credibility and create the momentum that you need to exit the transition and enter into a period of trust and stability, which is what we all want.
Rank the opportunities that you find in the learn phase by complexity, value to the business and effort. Create a sequence of initiatives where the high business value, low complexity and low effort ones are implemented first.
This is an easier way to increase your credibility and gain institutional capital.
Conclusion
Leading through transitions is difficult. They are even worse if you don't realize that they are happening.
It is your responsibility, to have the flexibility, curiosity, inclination and presence of mind to ensure that you and your team go through a transition unscathed, victorious and with a string of successes under your belt.
Related Reading:
5 Steps To Being An Effective Change Agent
Your Toolkit for Change Management
5 Ways To Cope With Change At Work
A Time For Reflection: Understanding Yourself In Times Of Change
The First 90 Days: Proven Strategies for Getting Up to Speed Faster and Smarter, Updated and Expanded
Tyrone Grandison is part of the GovLoop Featured Contributor program, where we feature articles by government voices from all across the country (and world!). To see more Featured Contributor posts, click here.