When I first started working in the government, I learned an extremely valuable lesson that has stuck with me to this day: to get on the road to executable analytics solutions in your municipality, you must be able to turn citywide business problems into well-scoped and well-defined analytics questions. That lesson learned has helped me drive successful operational analytics projects through the years. For part two of this five-part series on how to execute a successful analytics project in a city, I will share an anecdotal story of how this can be done.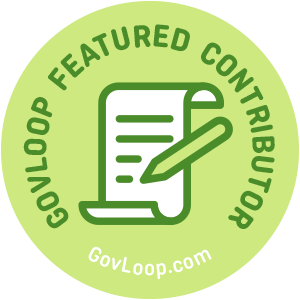 Early on, I learned that the most important part of your analytics project is being able to successfully define and scope your analytics question. When I say "analytics question," what I am referencing is the problem that your analytics solution is being built to solve, no matter what tool you use (i.e. statistical analysis, ML technology, GIS solution, AI, etc,…).  If the problem is not correctly defined and scoped, you could be spinning your wheels forever on the actual analysis part. Quite frankly, there is a chance that you may never actually build an impactful analytics solution.
In the IT domain, the best solutions are ones that are first derived from problems in business, and then synthesized down to a technology solution. It's representative of the often used saying in technology "We shouldn't build a hammer then go looking for nails." Let me share a real-world example from my time in New York City of how to define an analytics question. Then I will walk you through the steps of how to make it strong.
Don't Serve the Client, Become a Part of the Team 
The Small Business Services (SBS) agency came to the New York City Mayor's Office of Data Analytics (MODA) and asked us to work on a project with them. SBS has a large, overarching mission to "support small businesses as they start, operate and grow." SBS came to MODA with that high-level goal and mission in mind. Over the course of a few days, we sat with their team for long sprints at a time and worked with them to unpack that requirement. One clear concept that we teased out of those discussions was that they believed they could grow small businesses if they minimized the number of fines those small businesses can face when starting out.
Digging into the research with their teams unveiled that the less fines from such things as violation of regulations and laws a small business startup gets, the greater the likelihood they will succeed in the long run. We discovered this with SBS because they had very clear business goals that needed to be executed, and the MODA team temporarily became a part of their team. At the start, we didn't even discuss analytics, we brainstormed their problem with them.
Ensure the Project Can Trace Back to Citywide KPI's
To go from discovering the solution to identifying an analytics problem that could be executed with the use of data and algorithms, we next had to understand what success looked like. Success for a New York City agency is to drive metrics that have been defined in the Mayor's Management Report (MMR). The MMR is mandated by the City Charter, and "serves as a public account of the performance of city agencies, measuring whether they are delivering services efficiently, effectively and expeditiously." Within the MMR, the SBS has many goals. One of them states that they "will help businesses start, operate and expand in New York City by ensuring that businesses and entrepreneurs have easy access to a variety of high-quality support services."
One of the support services mentioned in the above MMR goal that SBS provides to the owners of startups is training. They provide all types of training courses and seminars for small business owners. One training effort that they have teaches new startups about the regulations and policies that must be followed so that they can avoid being fined. If you are following along, we went from a large agency-wide goal of growing startup businesses in NYC, to scoping it down to providing training.
Identify an Analytics Question that can be Executed for Success 
Defining the problem and scoping the exercise gave us the best opportunity to define an analytics question to successfully execute. In this case, we needed to figure out a way to build an analytics solution that would ensure that SBS could execute their training modules with the highest impact.
For the purposes of this blog, I will magically skip through a few more sessions and share that we landed on a project using location analytics and NYC Open Data. We identified specific neighborhood locations in NYC where SBS could execute training programs in areas where lots of people had been fined for violating regulations. So, the analytics question was: "How can we use city data to identify where SBS should execute training programs?"
The truth is, each data analytics project in every city will be different, varying in many ways. But if you can identify a useful analytics question from a city problem, and keep it well-scoped, your chances of an executable analytics solution go up dramatically.
For more reading on this subject, check out:
Analytics in Motion Part 1: Data Drills for a More Responsive City
Amen Ra Mashariki is part of the GovLoop Featured Contributor program, where we feature articles by government voices from all across the country (and world!). To see more Featured Contributor posts, click here.