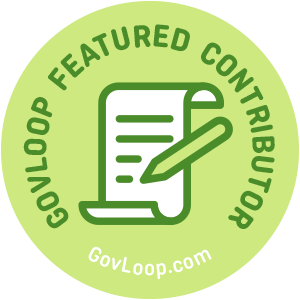 We see potholes every day. We drive around them and complain about these ugly holes in our neighborhood. They cause problems for drivers, motorcycles, bicyclists and now scooters.
Potholes are also a top call for 311 centers. Personally, my embarrassing encounter with a pothole while crossing a street put me on the asphalt! Despite the breaking of a high heel and scraping my knees, my bruised ego gave me the most pain.
Coincidently, these pesky potholes have inspired a pizza company. Have you heard of Domino's pothole campaign? It's called Paving for Pizza! Yes, Domino the pizza company is tossing pizza dough and getting in on the action of fixing potholes.
Not only a brilliant private/public collaboration, it is also brilliant marketing! I love the slogan, "Bad Roads Shouldn't Happen to Good Pizza." Starting in 2018, Dominos has stuffed potholes in 17 cities and 20 more are in the oven. However, the Company spokeswoman Jenny Fouracre-Petko, said their "plan quickly needed revising after they received more than 130,000 submissions for almost 15,000 ZIP codes".
"Have you ever hit a pothole and instantly cringed? We know that feeling is heightened when you're bringing home a carryout order from your local Domino's store. We don't want to lose any great-tasting pizza to a pothole, ruining a wonderful meal. Domino's cares too much about its customers and pizza to let that happen." "

–Russell Weiner, president of Domino's USA
Dominos asks customers to nominate their town for pothole repairs at pavingforpizza.com. Dominos dispenses grants of $5,000. In return, the fixed potholes are stenciled with the company's logo. Although $5,000 does not seem significant, any grant for local government is a positive.
All fun and pepperroni but potholes are a serious municipal concern! 
Causes of potholes include water getting into crevices, under streets, excessive heat, freezing and then thawing. Not to mention aging infrastructure and high motor vehicle usage.
Cities prepare, plan and use proactive strategies, but staying ahead of potholes is a challenge. Timing is everything. It's not effective to repair potholes when it is raining or snowing. In colder climates proper road repair is most effective in warmer months. Moreover, depending on the size of the municipality and the weather pattern the cost of repairs varies. For example, Denver annually spends approximately $2 million fixing up to 100,000 potholes. This number does not include the added cost of claims dished out for car or personal damage.
Many cities and their residents use fun and innovative tactics to either fix or bring attention to potholes — for instance, planting flowers in a pothole or celebrating a pothole's birthday with cake and candles. In April this year, a young civic-minded 12-year-old gentleman in Muskegon Heights, MI took matters into his own hands. Monte Scott, using dirt from his backyard to even out a street near his home, says he "didn't want people messing up their cars like my mom did." To see this remarkable young leader tell his story, watch this video.
My favorite is the pothole vigilantes in Oakland, CA. Learning about this grassroots effort earlier this year naturally grabbed my attention. They simply and secretly come out at night and fix potholes. Recently, providing only their first names because they have concerns their positive community actions may be illegal, they are now community celebrities. They have a pothole vigilante Instagram account and website. What was once a two-man team is now a posse of volunteer pothole vigilantes. This creative community service is showcased on HBO's Vice News and it is definitely worth watching!
"Eric and Brian learned their trade by watching instructional videos on YouTube, and they've boiled it down to basics: Find a pothole, pour the asphalt, tamp it down, pour in more asphalt, drive over it." –San Francisco Chronicle 
Speaking of potholes, I must mention Gabe Klein, my former colleague in Washington, D.C. and the co-founder of the urban change management company CityFi. In 2009, as the Director of D.C. Department of Transporation, Klein creatively introduced the Potholepalooza campaign. As the former D.C. 311 Director we worked closely together because 311 was the main point of contact for this successful initiative.
Since the first Potholepalooza blitz, the D.C. Transportation crews have filled over 400,000 potholes. Identically, Klein took this program to Chicago in his role as the Transportation Commissioner. Equally, this community participatory concept is inspiring other cities. Potholepalooza is used in both Alexandria, VA and Seattle, WA. Likewise, San Antonio, TX and Alamogordo, NM, use a similar repair blitz, Pothole Patrol.
If case you are interested in the study of potholes, Pothole.info is the subject matter expert for anything you might want to know about this topic. As I have said before in my blogs, you are the eyes and ears of your community. Local government needs you! So if you see a pothole report it to 311 or to your local community leaders.
Janice Quintana is a GovLoop Featured Contributor. A government nerd, customer service practitioner and 311 pioneer, she has worked in local government as the Director of 311 in three different municipalities. She is fascinated with innovation, technology, data, service delivery and community engagement. When Janice is not following local government rock stars or trends she enjoys her status as a tennis enthusiast and travels the globe to watch a good match. She currently lives in Charlotte, NC with her two chihuahuas. You can read her posts here.