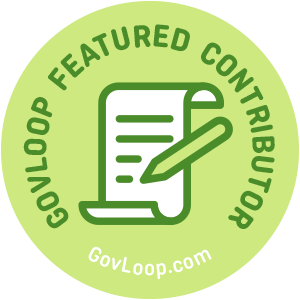 Anyone can become a thought leader by building a personal brand that drives value and changes the conversation.
So you want to become a thought leader. Great! Unfortunately, you can't declare yourself a thought leader. There's no school to attend, no certificate to earn that will make people listen to what you say. You have to build your reputation as someone who knows the ins and outs of your industry, is visible, has valuable ideas, and has quality connections.
You used to be able to write a few articles for an industry journal, or present on a panel at an industry conference, and you'd be well on your way to being an influencer. Today, it's a little more complex.
The good thing is that, while the path may be more complex, it's wide open. You don't have to have any special permission to become a thought leader—you just have to be willing to work for it.
Cultivate Your Personal Brand
A brand is what distinguishes you, what makes you unique. To put it shortly: personal branding is how people remember you.
Your brand needs to be authentic and true to you—you shouldn't pretend to be anything but what you are. You want to build your brand on your true strengths.
Influencers need to be recognized as a credible source of accurate information. Trustworthiness is key. Start by laying a foundation of credibility. Establish, enhance or rehab your social media profiles, particularly Twitter and LinkedIn. Also write a biography that gives readers a complete story about you and your background. Then, put it everywhere! Completely fill out your LinkedIn profile, link to it from your Twitter bio and add it to your blog.
If you don't have a blog, start one! Choose a blogging platform, choose a hosting company and pick a domain name. There are many resources about how to get started online; one resource to check out is the HubSpot e-book, "15 Business Blogging Mistakes and Easy Fixes."
You can also publish posts on LinkedIn or on your municipality or agency's blog. Whichever route you choose, make sure you have an archive of posts, and that you're sharing them on your social networks. If you're part of affinity groups on LinkedIn, like alumni groups for your college or past employers, share posts there! This is the best way to start building your influence and reach.
Grow and Manage Your Network
Many people have trouble with networking because it makes them feel like an opportunist. Networking  isn't about passing out as many business cards as you can, however. It's about building mutally beneficial relationships. Remember, you don't always have to gain something in a networking relationship. If you can introduce people who can benefit from one another, it's just as effective.
Reach out to your mentors or other influencers to ask them how they got started and what techniques they found most useful. Make note of their strategies and consider which would work best for you. In-person networking, entrepreneurship mentoring or building relationships online by answering questions on LinkedIn Answers are all great ways to grow your connections.
Don't forget to look for partnership opportunities with strategic vendors. Vendors are often a great source of speaking opportunities, and may even be able to bring you press coverage. By working with vendor partners, you'll be able to build relationships with reporters, and generate press clips to share on your social platforms.
Build Professional Visibility
When it comes to promoting yourself, the hardest part is getting started. But once you get going, you'll find that opportunities naturally build on themselves. To build visibility, try to:
Drive change. Opportunities to change processes and people are all around us. As you build success as a change leader, document what you've done, then publicize the results of your efforts in articles for industry publications.
Seek out guest post opportunities. Look for well-known blogs in your industry that feature guest authors. Also contribute to print publications, such as your local paper or a professional newsletter.
Create long-form content. Think about creating long-form content like e-books, white papers and even webinars. Consider working with vendor partners or associations you're a member of on these efforts. These longer pieces of content should be educational, to show that you know more than a short blog post's worth of information about your topic of choice.
Speak in public. Make a list of every major event in your industry and then submit presentation proposals to all of them. Promote your speaking engagements on your social channels and record your speeches to post on your blog.
Teach a class. Try teaching a class at a community college, in an adult education program, or in your own organization. You'll get credit for being an expert, increase your standing as a professional and increase the likelihood that people will come back to you with more requests and new opportunities.
There are many ways to get your name out there, from nominating yourself for industry awards to pursuing opportunities on local TV. Follow branding experts like Dorie Clark, Leonard Kim and Nicolas Cole for even more ideas.
Ready to Get Started?
No one will give you permission to build your professional reputation. You have to take it, and build a path for yourself.
Choose an area and focus on dominating it. Then use the expertise you've established to take on larger topics. This will help you build confidence. Nothing destroys credibility faster than a "thought leader" who is wrong. However, once you've established your reputation as an industry expert, be bigger and bolder in the predictions you make.
None of this will happen overnight. Becoming an influencer is a process that takes time, even if you are solely focused on it. But once people start to trust you and respect you as an industry thought leader, you'll be more effective at driving change—both inside and outside of your organization.
So what are you waiting for?
You may also be interested in Marketing the Clerk's Office: Branding for the Future, Who Are You? Why Personal Branding Matters, and 5 Personal Branding Opportunities to Seize Right Now. 
Melissa Henley is a GovLoop Featured Contributor. She is Director of Customer Experience at Laserfiche, an enterprise software company that has served the public and private sectors for over 30 years. Customers are at the heart of all Melissa does, and her passion is around connecting people to content that can have a genuinely positive impact on their lives. Melissa brings over 20 years of marketing experience across multiple industries, including government, finance, and higher education. Read her posts here.