February is a short month, but apparently the Internet hasn't gotten the memo. Instead, we've seen even more news, op-eds and articles about women than usual. Why? The recent administration and subsequent women's march movement change probably have a lot to do with it. Both events have significantly impacted the discussion around women's rights, collective action and the future of gender equality.
If you found it difficult to keep up with all the news and commentary on those issues, take a minute to read these five articles to get caught up:
An Unprecendented Number of Women Plan to Run for Office EMILY's List, VoteRunLead, and a number of other organizations have seen huge spikes in women's interest to run for office. This article ponders why the election has sparked such an increase. This other article from Marie Claire gives a more political take on the issue.
Is It OK for a Bunch of Men to Lead a "Women in the Workforce" Initiative? Admittedly, the title of this article is a bit much, but the article itself is surprisingly informative. It examines how men's participation in gender issues is necessary and explores how organizational culture can really have an impact on how women progress in their careers.
Everyone Likes Flex Time, but We Punish Women Who Use It You've probably heard the idea that flexible work schedules give women more opportunity to balance work and life. More and more, companies are focusing on making that a reality (such as Werk, profiled in this New York Times piece). Unfortunately, this article in the Harvard Business Review finds that flexible work might actually hurt women's careers when they use the option. With teleworking and flex on the rise in government, this is a must-read for managers and employees looking at new schedules.
More Women in Their 60s and 70s Are Having 'Way Too Much Fun' to Retire It's not all bad news, though! New reports find that women are actually staying longer in careers than males. Plus they're more likely to hold positions throughout their career, including during their 20s and 30s when they may have young children, than ever before. Why? This report argues that it's because they enjoy it.
Many Companies are Failing Their Senior-Level Women In contrast to the previous article, this one details a study finding that women aren't engaged in many major companies. At least, they aren't once they reach senior leadership levels. The findings themselves are disappointing but the article is also useful as a what-not-to-do at your organization.
And in case you missed them, check out this month's other GovFem posts: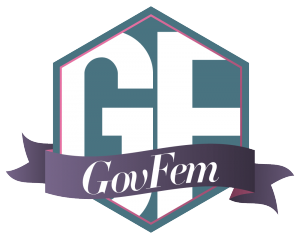 Every month, GovFem compiles a list of the top articles about women in government from around the web. If you have an article you think should be included in next month's reading list, email [email protected] with your suggestions.