In today's customer-centric environment, it is critical to embrace powerful technology tools for better citizen experience. Montana's Department of Labor and Industry had a critical communications problem.
The state of Montana relied on an outdated mail system and key processes like delivering unemployment insurance were cumbersome and inefficient. There was a constant risk of the system failing completely at any time. That's when the department adopted Content Composer, Hyland's flagship customer communications management (CCM) product.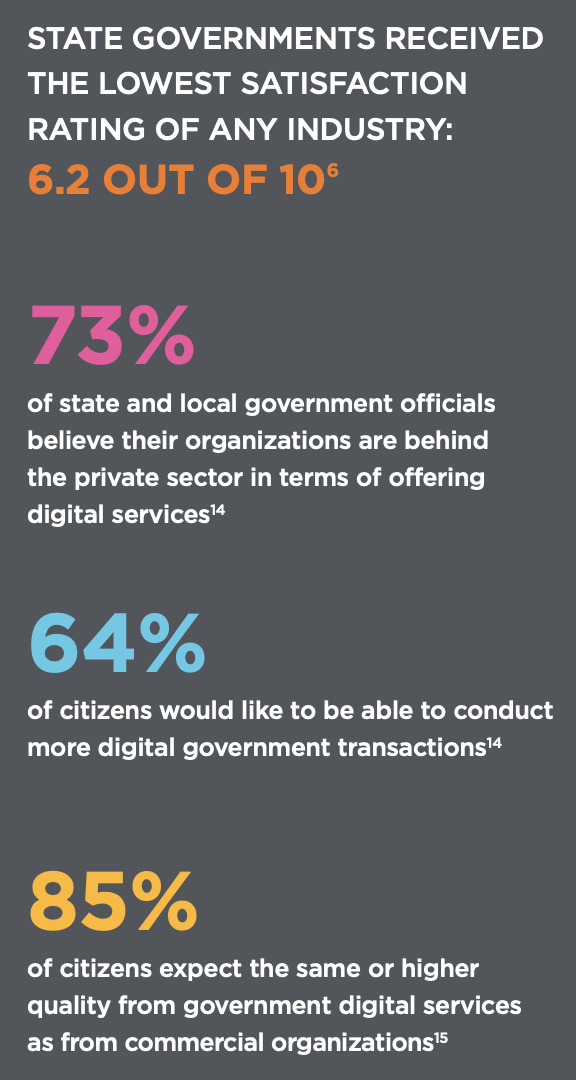 Content Composer delivered significant results, including:
Simplified the creation of unemployment insurance notices and provided consistency and control to the document creation process.
Processes 2,000-3,000 notices in a matter of minutes versus previously taking hours to perform every night.
Delivered additional efficiency gains via seamless integration with a content services platform. The department can consistently name documents in both their systems, facilitating automated indexing of documents and speeding up processes.
The Montana Department of Labor and Industry succeeded in not only resolving their communication problems, but also implementing a scalable solution that delivers personalized communication to their constituents.
While agencies across all levels of government share many of the same challenges, state and local government employees are closer to their constituents and often hear more directly and regularly from them on the need for change. Citizens today are demanding smoother interactions, shorter waiting times for services and more informed responses from government.
Accessibility, transparency, security and speed — these are the key expectations of citizens that challenge agencies to adopt new technologies to transform and modernize their operations and processes. In a world where anything can be delivered to their doorstep with a few taps on their phone, citizens increasingly want and expect outstanding digital services from their government.
The gap in digital services provided by agencies versus the private sector — for example, when compared to the standards of service set by online retailers like Amazon or eBay — only adds to the growing pressure. The call is clear for state and local governments to deliver faster and better services while improving efficiencies through IT.
This blog post is an excerpt from a partner spotlight e-book, Navigating 3 Key Priorities For State And Local Government Transformation.
To dive into how state and local agencies can navigate three key priorities (digital transformation and automation, modernization and consolidation, and citizen engagement) for a successful transformation into a modern government, download the full ebook here.