It's the holiday season! Which means it's time to start thinking about gifts for your friends, your family and your colleagues. Have you gotten all your presents picked out and shopping done?
Maybe you'll go with something sentimental for your family members, like an heirloom or something to really show them just how much they mean to you. For your friends, perhaps a framed picture of the good times you've had. But what about your colleagues?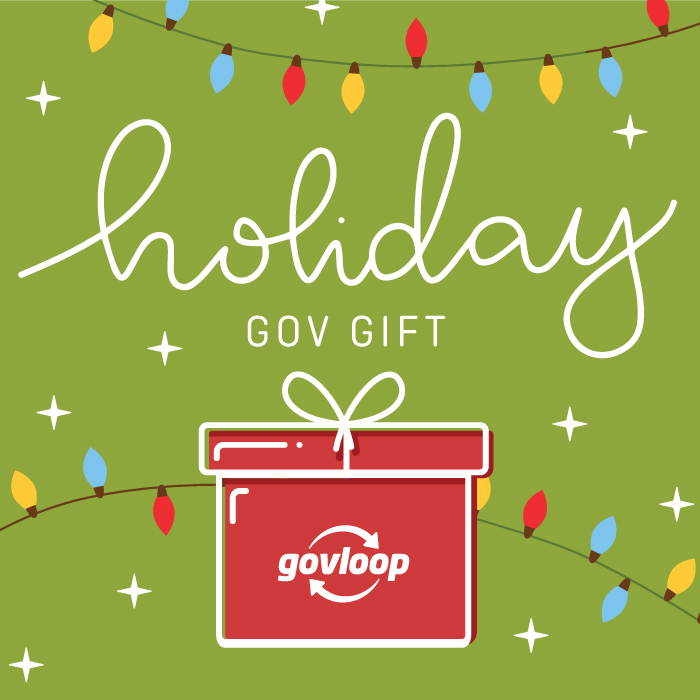 Considering federal gifting limits, the wide variety of preferences among your coworkers and the fact that you can't really give everyone a lavish gift without going broke, it can be really tough to pick out the perfect gifts for your colleagues. What could you get them that's thoughtful, fun, affordable and appropriate?
Lucky for you and your colleagues, we've put together this awesome Holiday Gov Gift that you can send to all of your public sector friends. The free Holiday Gov Gift includes:
2019 Dates Govies Need to Know Calendar (easy to print!)
The Daily Awesome Newsletter (with permission, of course)
Awesome GovLoop stickers (once the subscription is confirmed)
Our brand new Goal-Setting Template (a worksheet to help your crush your 2019 goals)
Don't fret over what to get your colleagues this holiday season. The free Holiday Gov Gift is the perfect present filled with helpful resources, fun and free swag. And if you send one to your colleague, we'll send you one back to say thanks! You deserve a little holiday cheer just as much as your coworkers. Don't miss out this holiday season.
Have a great holiday!