Across all levels of government, the number of teleworkers jumped during the pandemic. The General Services Administration went from 50% to majority telework, but many state and local government workers are in the field or considered essential, as evidenced by the fact that two weeks after the first confirmed case of coronavirus in New York, 33,000 city employees still used a shared hand scanner to clock in.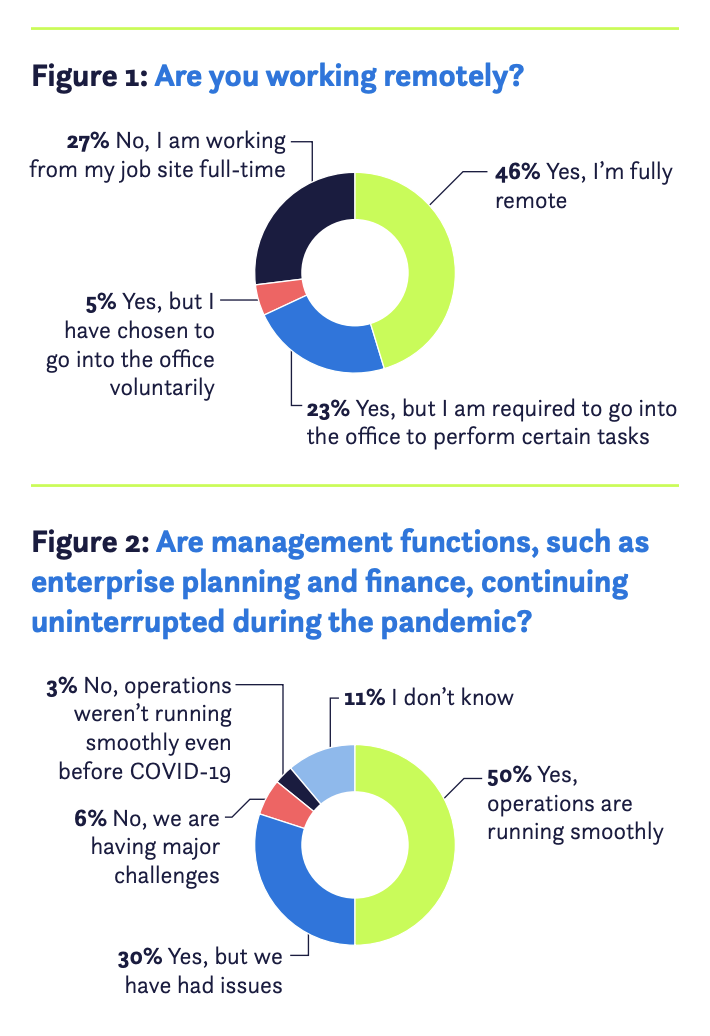 But 27% of survey respondents said they were working from their job sites full time (See Figure 1). That may partly explain why only 6% of respondents said they had major issues with keeping management functions such as enterprise planning and finance running without interruption (See Figure 2). Half the respondents said that management functions such as enterprise planning and finance continued uninterrupted, and 30% said operations continued but with some issues.
At those agencies experiencing challenges, fixing them is a priority, 81% of respondents said, but one of many. Only 24% said it's at the top of the list (See Figure 3).
"When you look at what the government does, it is all about people – hiring people, paying people, interacting with vendors," said Ray Elwell, Government Planning and Analytics Lead at Workday. "So, the pandemic has presented quite a challenge. But what we're seeing is that things that were previously thought of as having to be done in a centralized location can actually be done remotely. Modern technology systems can deliver so much power. Once you remove the physical requirement for processes – like mailing or handing off invoices to accounts payable to be paid, for example – it opens up the possibility for jobs to be done remotely."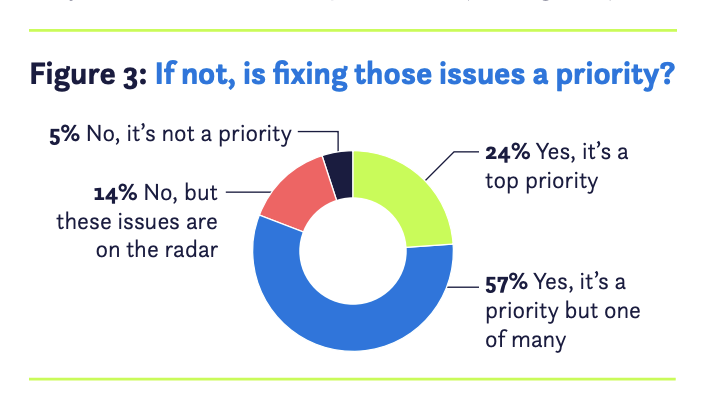 Fifty-six percent of survey-takers said that more than 75% of their workforce management and financial capabilities can operate in a remote environment, while 18% said about half to 75% can operate remotely and 14% said about a quarter to half can work remotely (See Figure 4). This indicates that agencies are facing challenges in these areas.
"It really became a struggle because there wasn't a centralized location where work could get done," Elwell said.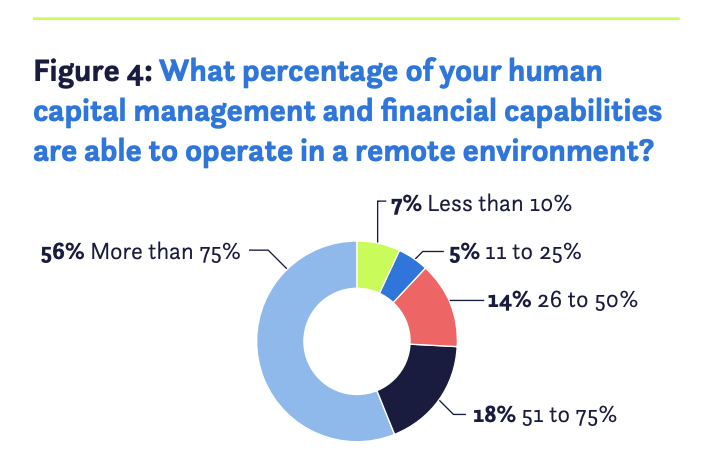 This article is an excerpt from GovLoop's recent report, "Critical Operations in the Telework Era: How State & Local Government Adapted." Download the full report here.