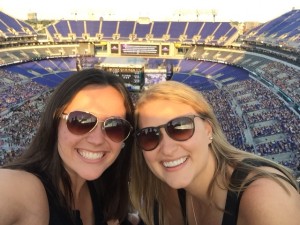 "And we danced all night to the best song ever!" – One Direction, Best Song Ever
I have a confession to make. I am 28 years old, and I am a One Direction fan. It's true. I have no shame when it comes to this confession. I am not even ashamed to tell you I went to their concert with a coworker, friend and all around great person, this weekend. Yes, it was me, Amy DeWolf and 60,000 screaming tweens. It was magical.
To be very clear, my love for 1D is not new. Ever since the five (now four) chums from the United Kingdom busted onto the pop scene five years ago, I have been a card-carrying member of their fan club. Ok, well in truth I am not a card-carrying member of their fan club – I have never even been to their fan page – but I do have a One Direction poster behind my desk, so I guess that counts.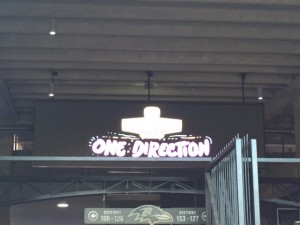 My true appreciation for their boy band ways stems from their down to earth, real-guy appeal. The gents regularly blog, tweet and YouTube their antics. In fact, all four members have more than 23 million Twitter followers. In comparison, the White House has 6.7 million followers. And while you can't compare the rabid tween fan base of 1D fans and the more mature and politically savvy White House followers, the residents on 1600 Pennsylvania could learn a little about communication from the four men from the UK. Really, we all could learn a thing or two from the crooners of "Story of My Life."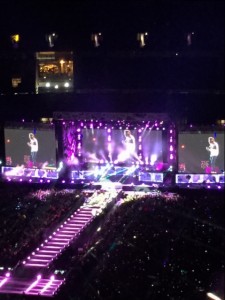 So in no certain order, here are the three communications lessons I have learned from 1D:
Don't Underestimate the Power of Asking Questions – Every single day without question one of the boy banders asks their followers a simple questions. Some are as innocuous as what shirt they should wear to dinner, some slightly more probing, but each an every single questions gets hundreds of thousands of retweets. The lesson: users want you to ask their input. They want to feel apart of the conversation. Anytime you can actively engage your audience you are well on your way to making a lasting connection.
Exclusive Content – Behind the scene footage, interviews and more are provided from the guys themselves. Fans are given exclusive content if they join the fan page or follow them on social media.  In early 2011, back before the gents ruled the airwaves, the media team behind the 1D madness launched the Save the 1Day campaign. The idea was to create a "super fan." The campaign included 50 days of challenges for fans to complete. The seven-week campaign netted the group 110,000 followers. The government is home to troves of data only found in the halls of the administrations. Use that data to cultivate followers need for information. If a bus route is cancelled or a pothole is fixed, use a tweet or message to let your audience know. Share exclusive content and you have users for life.
Employ Star Power – Presidential hopeful Hillary Clinton recently endorsed One Direction's environmental campaign on Twitter. The former Secretary of State asked her followers to join the band's campaign to make the world a little greener. The tweet netted more than 60,000 retweets. Government is home to their own type of celebs. Agency leaders, politicos and frontline employees can all draw a crowd. Use your department gurus to help spread the message and join the conversation.
Now I know for many of you, "Midnight Memories" and the "Best Song Ever" might not be your preferred easy listening jams, but you can't deny these four gentlemen from the UK certainly have a flair for communication.
What communication best practices have you learned from your favorite bands?