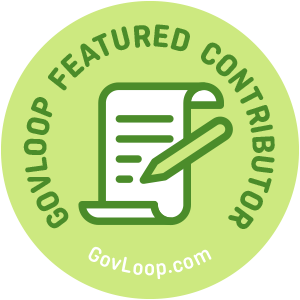 In Preparing Government to Lead Change: Creativity and Innovation Developmental Strategies, I illustrated the difference between change management and leading change using the Office of Personnel Management (OPM) Leading Change definition. I then introduced developmental strategies to educate, expose and provide career experiences to demonstrate leading change through the executive competency of creativity and innovation.
In Preparing Government for Leading Change: External Awareness Developmental Strategies, I explored developmental strategies to demonstrate external awareness.
And, in Preparing Government for Leading Change: Strategies to Demonstrate Flexibility I explored learning and career experiences to demonstrate flexibility.
Resilience as a Leading Change Competency
The fourth leading change in executive competency is resilience. As defined by OPM, the executive competency of resilience : Deals effectively with pressure; remains optimistic and persistent, even under adversity. Recovers quickly from setbacks.
There has been much written in the past five months on resilience. In fact, an April GovLoop post curated valuable resilience information in 5 resources for resilience. This post focused on how to prioritize, build and experience the keys to resilience. All the resources included tips on demonstrating optimism and recovering quickly.
In addition, to prepare government to lead change, it is also important to have a foundation in resilience. And, once you have learned resilience, you must also prepare others to use resilience to lead change. This is especially important during worldwide economic, racial and health-related crises. Start today to build resilience by learning, coaching and mentoring, and engaging in career experiences.
Learning About Resilience
The best way to build resilience is to learn about it. Take the Resilience 2.0 course at the Federal Executive Institute (FEI). This course will illustrate the connection between resilience and neuroscience and give you tools and behaviors to practice to become aware, assess, and increase personal and team resilience. To recover quickly from setbacks, learn a process for thinking to make better decisions. Take the American Management Association (AMA) Critical Thinking Skills Training course to help create better solutions.
Engage in Resilience Coaching and Mentoring
Explore resilience through resilience coaching. Use a certified resilience coach to illustrate the connection between thoughts, attitudes, beliefs, and optimism. The coach also has problem-solving tools to recover quickly from setbacks. Check out emotional intelligence coaching. It is closely aligned with identifying and managing emotions to deal effectively with pressure and demonstrate persistence.
Participate in Resilience Career Experiences
With all that is going on in the world, the ability to be optimistic and persist when dealing with adversity matters. Manage organizational initiatives to improve diversity & inclusion (D&I) by connecting them to data. Recover quickly from setbacks by leading a pandemic/continuity of operations (COOP) planning team. And, a great way to build resilience is by leading a unit re-organization to improve service to deal effectively with pressure.
Building resilience is a process. It takes time. As you learn more about it, practice tips curated through Govloop posts. Practice tools provided through educational offerings. Engage in resilience coaching and mentoring opportunities. And most importantly, build resilience through practical career experiences. All of these can help you create a foundation for building resilience to prepare government for leading change.
You may also be interested in A Roadmap for Leadership Development and Proficiency Levels for Leadership Competencies.
Adelle J. Dantzler, M.S. Ed., has advanced from a GS-3 student worker to a GS-15 Human Resources Specialist in the federal government. She has used her master's experience in instructional design to create innovative, customized virtual and instructor-led courses and curriculums at the high potential, team leader, GS-15, and senior executive levels at four federal agencies. As a Federal Job Search Trainer/Career Coach, she has successfully coached hundreds on the job search and facilitated career management, leadership and team-building with her certifications as a MBTI® & FIRO-B® Practitioner, Crucial Conversations and InsideOut Coaching Presenter, and EQ-i2.0 and CCL 360 coach.