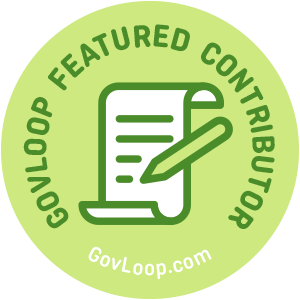 Digital transformation is a popular topic these days, yet many people don't understand what the term means or what it looks like. The best definition I have found is this one:
"Digital transformation is the integration of digital technology into all areas of a business, fundamentally changing how you operate and deliver value to customers. It's also a cultural change that requires organizations to continually challenge the status quo, experiment, and get comfortable with failure." – What is digital transformation? From the Enterprisers Project 
An interesting thing about digital transformation is that it has less to do with technology and more to do with people and an organization's culture. It's a change in the role of technology in the organization, not just the technology itself. Instead of using technology as a tool to get your work done, you look at technology and seek to deploy it based on its potential to make your work more effective – maybe how you can be more efficient, how you can bring in more revenue or how you can offer new services.
As I see the news about the devastation caused by the wildfires in California, I am reminded over and over again about the hardworking people at the California Governor's Office of Emergency Services (Cal OES) seen in this video.
This case study video shows a real digital transformation story and the role that GIS played in that transformation. It clearly shows the before and after states, from paper-based, traditional GIS to a web-based, real-time, location intelligence platform and how it changed the organization for the better.
Far and away the biggest challenge we have as it relates to data…is synthesizing data into information that's useful. So there's a huge potential for miscommunication. As you get more and more data feeds, that becomes a more and more salient issue. – Dan Bout, CalOES Assistant Director of Response
The Napa earthquake served as their wake-up call. It caused them to reevaluate how they were doing things. They focused on the business needs of the organization and identified the gap that existed between those needs and the services being provided by their GIS. They looked at the capabilities available to them with the GIS platform and then re-engineered their business processes by migrating to new workflows and introducing new services. They realized the value of moving to real-time data feeds and dashboards. It didn't take long to attain the new state of business — only six to nine months. Afterwards, they had more ideas on where to take the technology next.
GIS changed the way we do business. – Chi Smith, CalOES GIS Division Chief
Please take their GIS for a test drive. Try this series of interactive, real-time dashboards for their current wildfire situational awareness. There are tabs for each of the Donnell, Natchez, Hirz, Lions and Mill Creek fires.
Anyone can look at their business in this manner to see how one can digitally transform to take advantage of the current capabilities of a GIS platform. In this way, digital transformation moves from a catchphrase to a call to action. Be an agent of change and seek out ways that technology can change your organization for the better. To all of those affected by the 2018 wildfire season, we're with you all the way…
Adam Carnow is part of the GovLoop Featured Contributor program, where we feature articles by government voices from all across the country (and world!). To see more Featured Contributor posts, click here. You can follow Adam on Twitter or LinkedIn.