Although we're only a mere two months into the year, a deluge of incredible books on the topics of elections and the political process — fiction and non-fiction alike — has occurred.  In the words of George Mason, "The freedom of the press is one of the great bulwarks of liberty, and can never be restrained but by despotic governments." These are words in which I agree wholeheartedly and serve as the predominant reason I've made a habit as a student of political science of staying on top of each year's most popular books, this year included. To me, reading books – especially on this topic — is an act of citizen engagement.
This year is unique, though, because I'm starting my "Top 5" list well in advance of the end of the year. I'm afraid that if I don't, attempting to make a list later this year would be either non-representative or so overwhelming to put together that I simply don't do it.
(Note: GovLoop's Director of Content, Catherine Andrews, has already put together 16 books GovLoop as a company has on their to-read list that aren't specific to elections or political processes, so if these topics don't float your boat, don't hesitate to check it out. It's called 16 Books GovLoop Wants to Read and is awesome!)
With that said, here are my top 5 books. In no particular order, the list features books written by statisticians and political activists boasting content ranging from a toolkit to aid in changing the world to a character study on Vladimir Putin.
Red Notice: How I Became Putin's No. 1 Enemy
by Bill Browder
In Red Notice, Bill Browder takes us on a thrilling yet factual journey of his personal experiences in post-Soviet Union Russia. This memoir dives into the brutal murder of Sergei Magnitsky, a lawyer who was employed by Browder. Magnitsky lost his life at the hands of Russian police officers for his testimony against Russian officials who conspired to steal over $200 million in taxes from a largely successful hedge fund. Of particular interest in this book is how the events described helped transform Browder from a financial guru to a human rights activist, one of his main reasons for exposing the lies and corruption of the Russian Government.

The Signal and the Noise
by Nate Silver
From professional sports to politics, Nate Silver has been in the national spotlight as a groundbreaking and near perfect forecaster.  This book is about how to block out noisy data and find the true signals of making accurate predictions. Perfecting predictions and forecasting could eliminate cost, time, and stress in every industry while giving allow for more accurate business results and better planning. Silver goes through a diverse set of industries to point out what forecasters did right, wrong, and the ones who just got lucky. Prediction is a vital part of everything from science and politics to business and medicine. Words failed me for this summary, honestly, so here's a better summary on this book.
Blueprint for Revolution
by Srđa Popović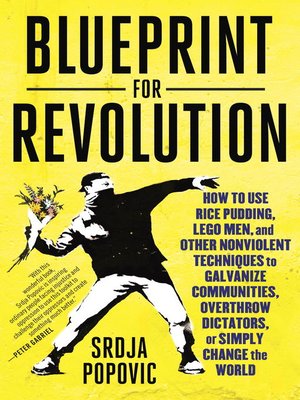 Blueprint for Revolution is exactly what the title says. It is a great way to bring your community together peacefully in order to encourage change for the better. The "Flower Bomber" by Banksy on the cover is a perfect description of the book. This book teaches you things like how important humor is to make yourself heard or defuse arguments, and how to compromise with even the most disparate groups. Learn how to create small groups of people to bring positive change to your neighborhood or on a larger scale and change the world. This book is great for political and business minded people to think of new ways to work together.
Believer: My Forty Years in Politics
by David Axelrod
 Believer is the story of David Axelrod and the evolution of the Democratic Party in the United States. He journey's through his life as a child, journalist, and political strategist to end up being the Senior Advisor to President Obama. As assumed, the majority of the book explains his part in the strategy of getting the first African American president of the United States elected and the details of personalities in each of his key campaigns.  It is an excellent insider view of key components that have changed this country such as reform to the health care and financial sectors.  It has garnered praise from political strategists of several parties, authors and media outlets.
Mr. Putin: Operative in the Kremlin
by Clifford G. Gaddy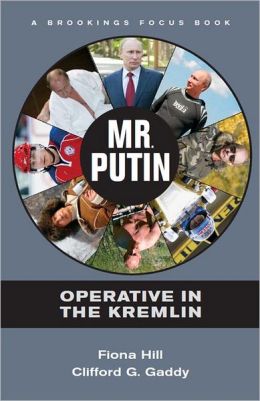 It has been said that this is one of the most useful biographies of Vladimir Putin but this book is more than that. It also helps understand the psychological view of the President of Russia. It shows how deeply ingrained Russian culture and views are used in his politics. Gaddy gives the reader a thorough understanding of present day Russia and the way it has evolved since the split from The Soviet Union. From Vice President Joe Biden to The Financial Times, Mr. Putin: Operative in the Kremlin has been highly rated and recommended.
All in all, this list is not meant to be the end-all, be-all. It's just my take on the year's top books on the subjects of elections and the political process so far. If you enjoy the list, let me know in the comments below. If you don't, feel free to let me know in the comment section, as well. After all, "Time spent arguing is, oddly enough, almost never wasted," said the late Christopher Hitchens.
Regardless, please take a minute (if you have one) to let me know if you've read any of the listed books and your thoughts about them or maybe suggest a book you read that fits the topic but I didn't list. I'm always open to suggestions.
See you next time!