We all know that office morale can be tied directly to productivity, and what organization out there isn't trying to do more with less? However, I am going to suggest that sometimes the best thing you can do for your team is to NOT work… Hear me out: creating the space and opportunity for fun is vital to the success of all teams.
When I started with my team 6 months ago, they had already been through many changes in the past year even before I arrived. Morale was low and fear of the ever changing environment was high. I knew that in order to accomplish what I had been hired to do (improve processes and decrease wait times), I was going to also have to incorporate some 'non-standard' goals as well. Of course, as you already know, it turns out that when people are happy about coming to work, great work happens.
Recent reports have come out about the engagement levels amongst employees across the U.S. and it's disheartening. These numbers are important but if we want change it can't stop with the report: there must be a follow up action.
My team was averaging a customer wait time in excess of an hour, customers dreaded coming in and there was no relief in sight; we had to make a change.
Knowing that I have a diverse team of unique personalities and not everyone is interested in my crazy games, I utilize both active and passive means of engagement. For those that are more reserved, I try to reach them through a daily email that goes out every morning highlighting events in the department, my schedule, team goals and objectives and an encouraging thought or quote;
I also update our bulletin board spaces with healthy tips for office life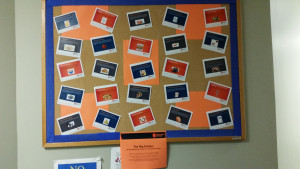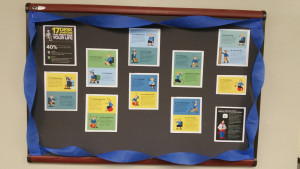 But I also want to be sure I am modeling the behavior that I hope to see in my team, active engagement, with some of these other ideas:
having an office cleaning day that encourages the team to take ownership of their space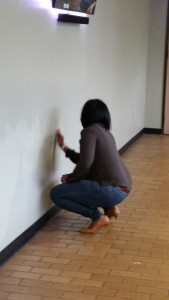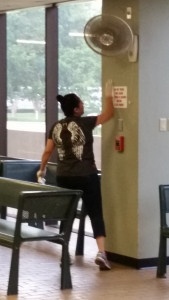 creating an Office Olympics during the summer games for some friendly competition and team building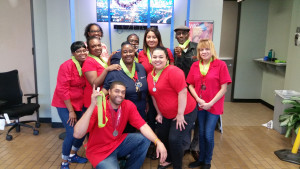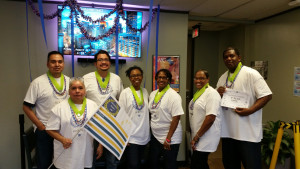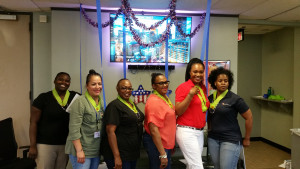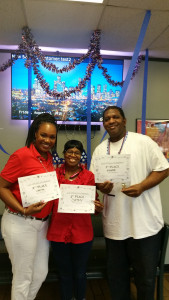 a Red, White and Blue celebration that awarded the most creative outfit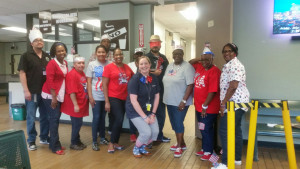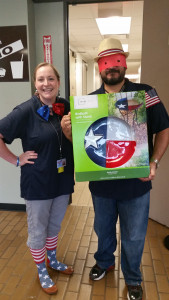 a Thanksgiving themed team meeting with a potluck of everyone's favorite dishes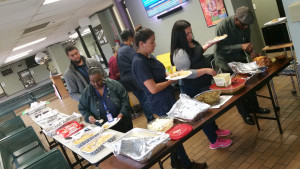 a team building exercise with pasta and marshmallows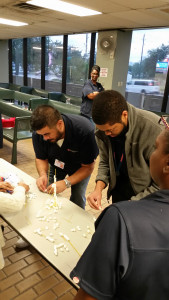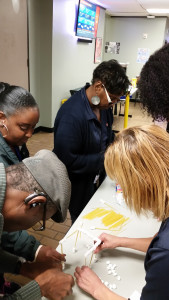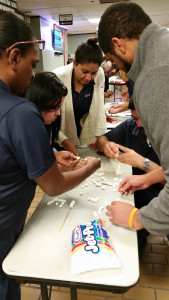 a celebration of 'Bad Poetry Day' (August 18) with self-written verses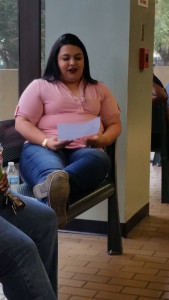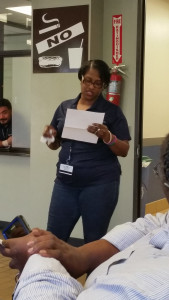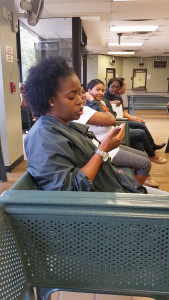 a crazy hat day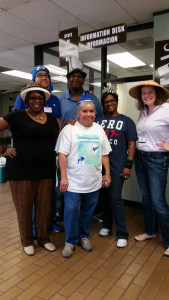 celebrating Mothers' and Fathers' Days with a little 'thank you'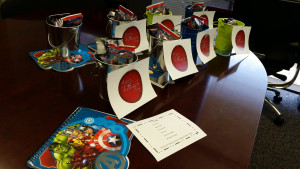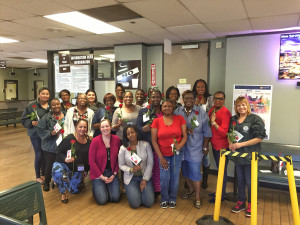 paper airplane making team building exercise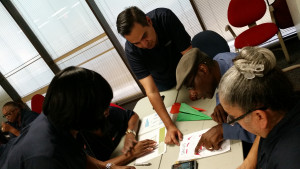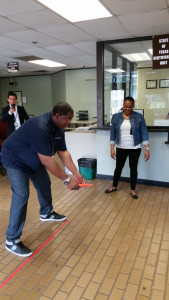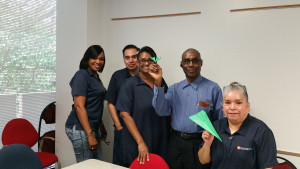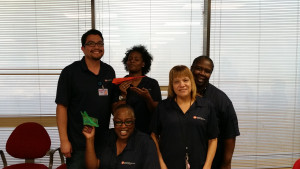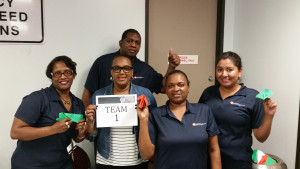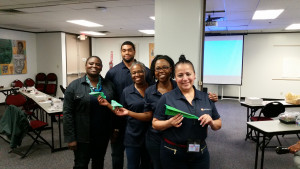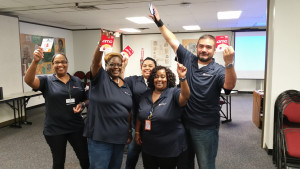 a dunking booth fundraising event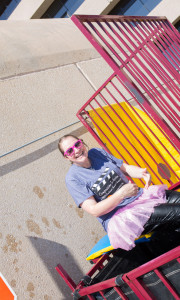 Champ of the Week, a way to foster peer to peer recognition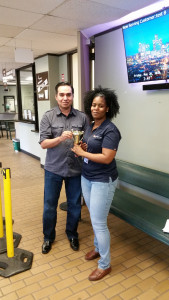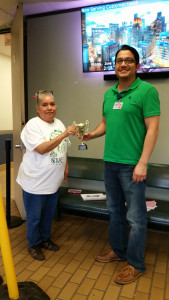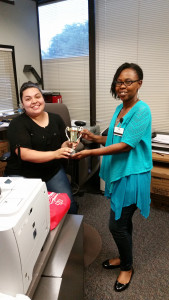 having a cold cut potluck to celebrate a good week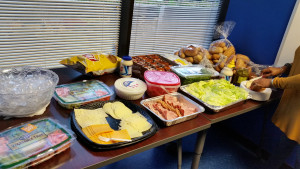 And of course, walking each morning and being sure to greet and spend time with each associate as the day begins.
Lastly, one of the other great resources of ideas and information is a tool our Division uses called OfficeVibe. It is fantastic and every team should look into it. You'll recognize some of 'my ideas' as coming straight from them; they are easy to execute and have very specific purposes and outcomes. It allows you to tailor to fit your organization and is easy to use. There's not enough space here to list all the features, but do yourself a favor and check it out (and then send it to your boss to look into, they'll like it too!).
To be honest, I am not very creative but I can use Google just as well as the next person. Most of the 'inspiration' comes from simple queries on Google and Pinterest. There is no need to try and reinvent the wheel: the internet is full of ideas that can be implemented in just about any office and it doesn't take much to get started.
What it does take is effort and dedication to making a change. Doing one of these events once is not going to change your culture. But by planning ahead, making time and being intentional, doing a few of these throughout the year could be just what your team needs to take the next big step.
These are just a few of the things our team has done over the past 6 months to help drive engagement and morale which in the end has positively impacted our business. Our wait times are now less than 20 minutes per customer and customer satisfaction with their time spent in our office has dramatically improved.
If you are interested in hearing more specifics on some of the ideas or you want copies of the templates I used to go along with these events, feel free to reach out to [email protected] I'd love to hear your great ideas too: comment below what ways you have encouraged engagement on your team-I'm always looking for new things to try!
P.S.: Here's the team: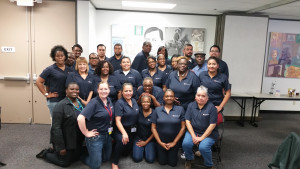 Kellen Sweny is part of the GovLoop Featured Blogger program, where we feature blog posts by government voices from all across the country (and world!). To see more Featured Blogger posts, click here.